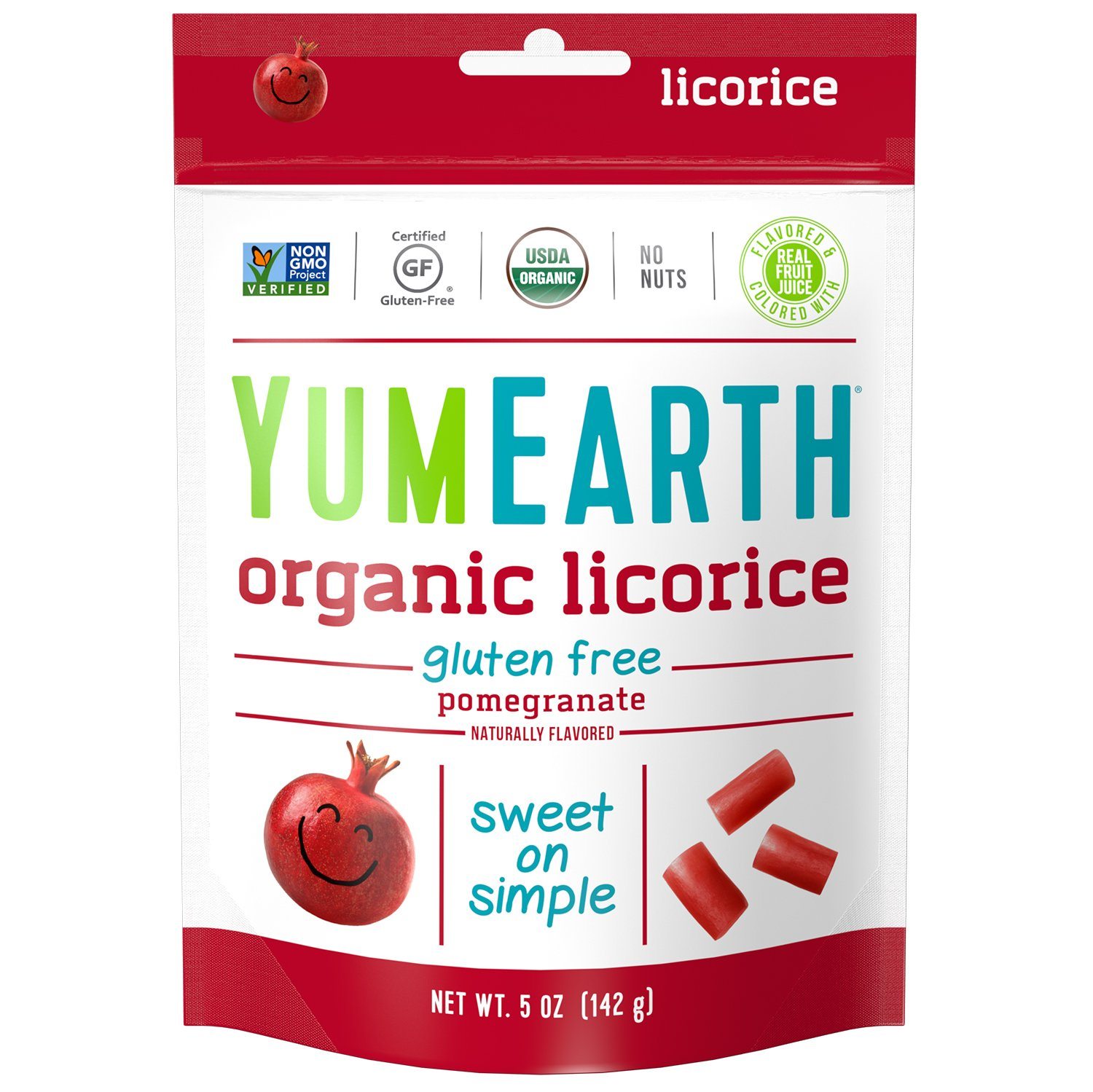 YumEarth Organic Gluten Free Licorice
Licorice Reborn
USDA Organic, Non-GMO, gluten free licorice that tastes amazing. That, friends, is no easy task! With flavors like peach, strawberry, pomegranate, and classic black licorice – this gluten free treat is jam packed with delicious flavor and no artificial dyes.
YumEarth Licorice is free from allergens like milk, eggs, fish, peanuts, shellfish, soy, tree nuts and wheat.
Organic
Non-GMO
Gluten Free
Vegan
Nut Free