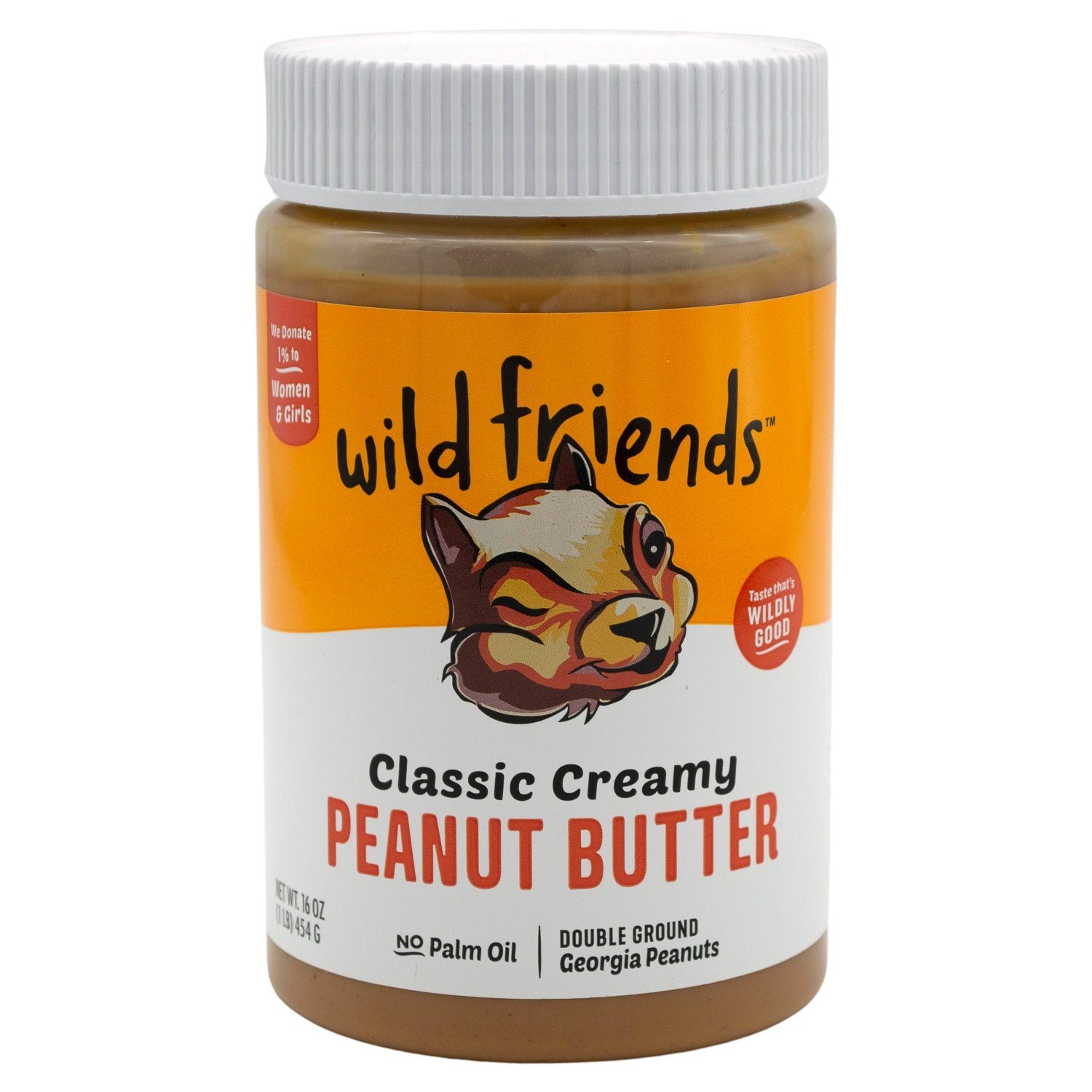 Wild Friends Peanut Butter
"Our Classic Creamy Peanut Butter: the creamiest, dreamiest peanut butter on earth. We combine roasty toasty peanuts and a sprinkle of sea salt through our unique grind process in order to achieve our signature ultra-creamy texture for you to drizzle, spread or spoon out of the jar.
What's our secret? We don't use palm oil or added sugar in our nut butters, creating the best possible combo of taste, nutrition, and delicious drizzly texture."