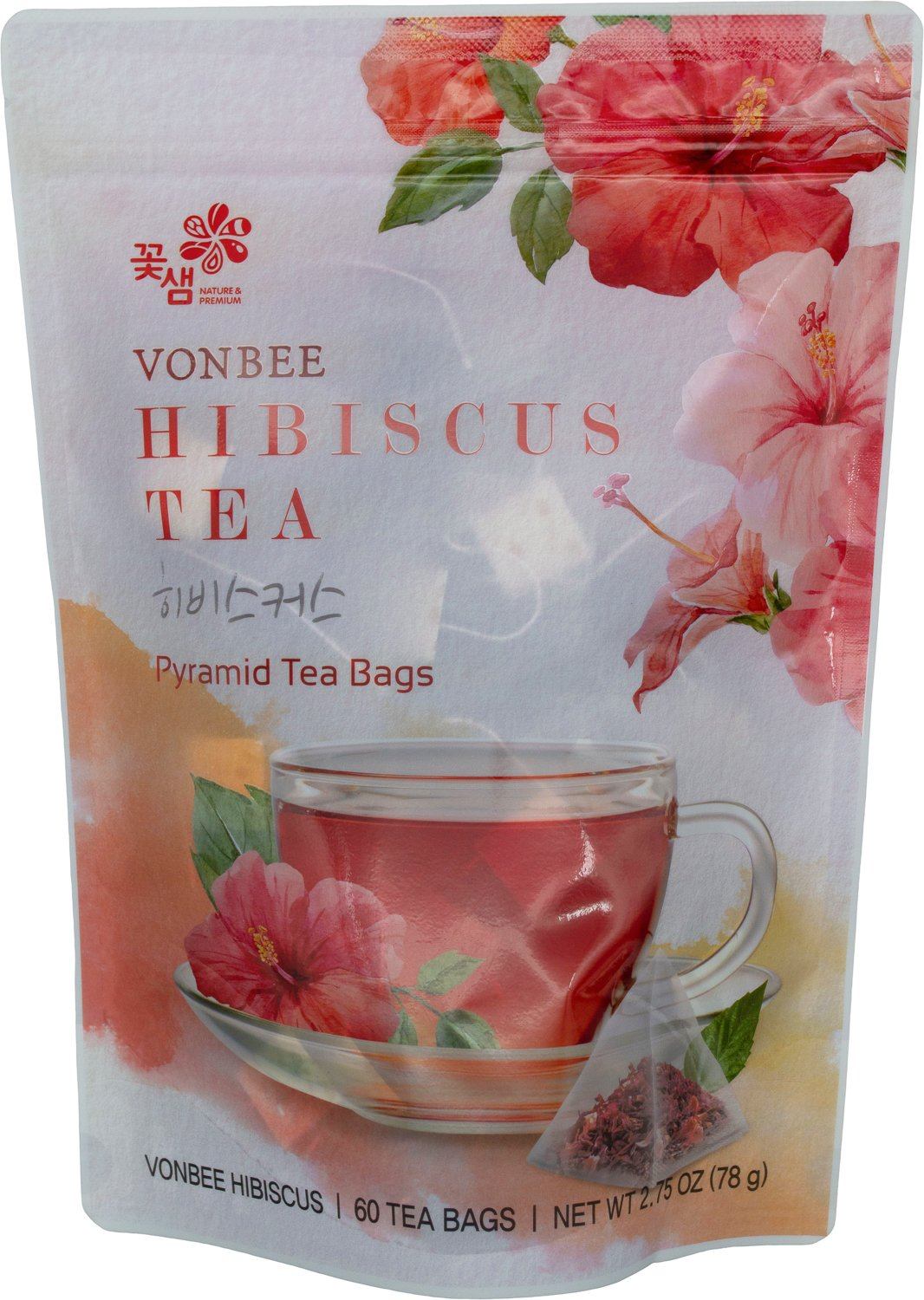 Vonbee Hibiscus Tea, 60 Pyramid Tea Bags, 2.75 Ounce
・a kind of fig plant used as food since 4,000 B.C
・ 'Hibis'(means the god of beauty) + 'Isco' (means resemble)
---
How to use
・Immersing it in water and making hot or cool tea could be a good way of increasing absorption rate.
・If infused in sparkling water, you can enjoy it cool and refreshingly.
・Various blended drinks can be manufactured by using hibiscus-infused water.
・In Korea, it is popular to use light hibiscus water as a substitute for drinking water during the day.
・Infuse 1 tea bag of hibiscus in 200ml of hot / cold water
・Mix 50g of VONBEE Citron Ginger in hibiscus tea and mix it well.