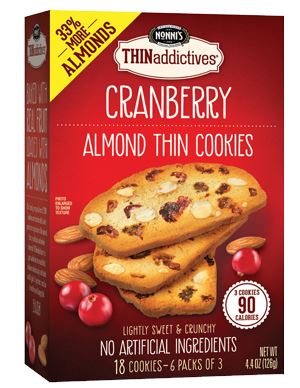 THINaddictives Almond Thin Cookies
So thin, so crunchy, so addictive. THINaddictives are made from a cherished family recipe passed down from generation to generation.
THINaddictives Almond THIN cookies are handmade quality with no two cookies alike. Made with "real" easy to understand ingredients like wheat flour, real dried fruits and whole almonds, THINaddictives is your everyday snack that delivers great fresh taste and 0 guilt.