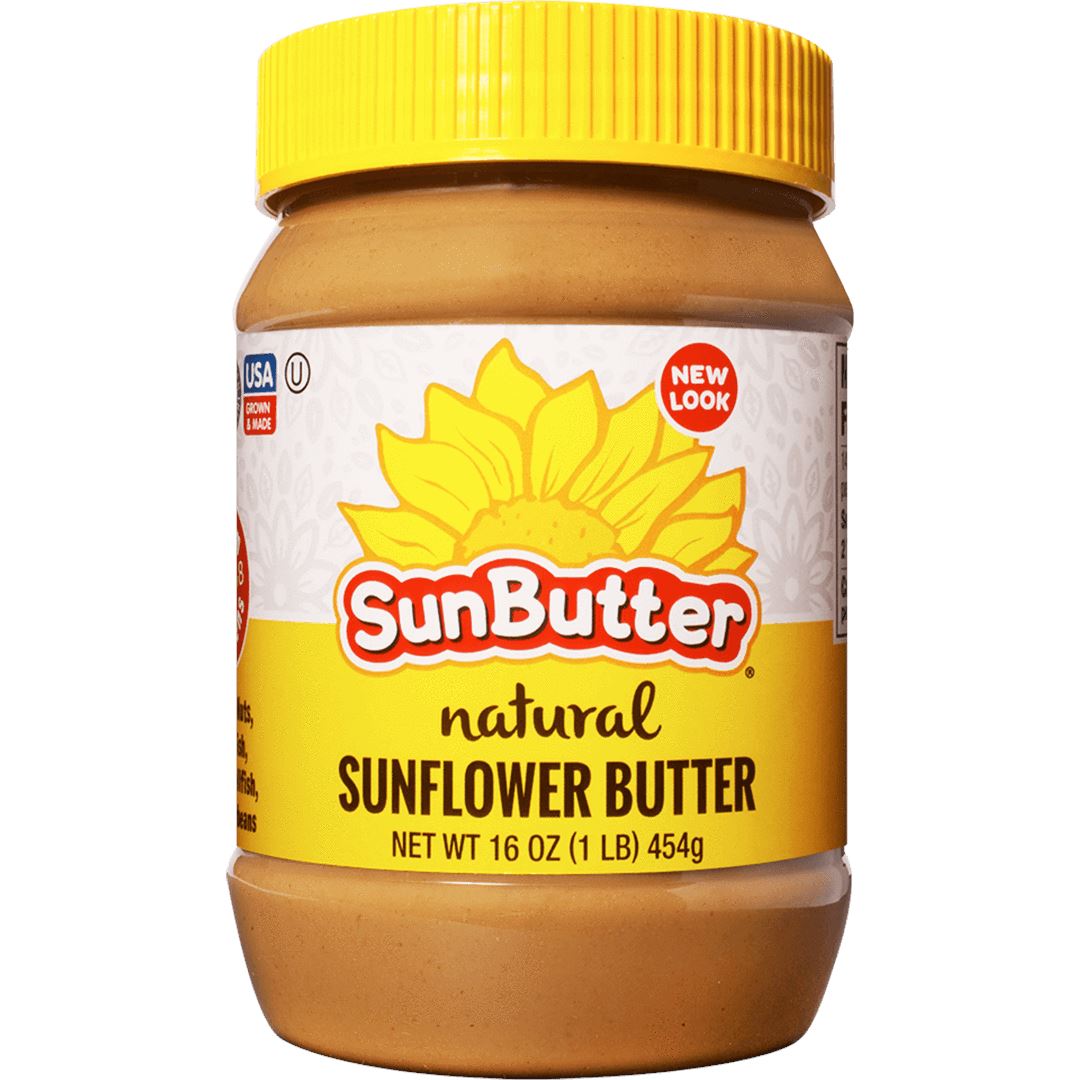 SunButter Sunflower Butter
GO SEEDS, NOT NUTS!
SunButter varieties offer awesome-tasting sunflower butter made with no more than four simple ingredients, free from the top 8 food allergens, and containing more vitamins & minerals than most nut butters!
The Perfect Source of Healthy Fats & Oils
A lot of people get freaked out when the oils and solids in SunButter separate. It doesn't mean your SunButter has gone bad–all that oil is actually a good thing! The separation of sunflower seed solids from oils (a great source of healthy fats) is a natural process. Just stir before you start dipping, dolloping, or spreading.
Non-GMO
Gluten-Free
Free from Top 8 a

llergens