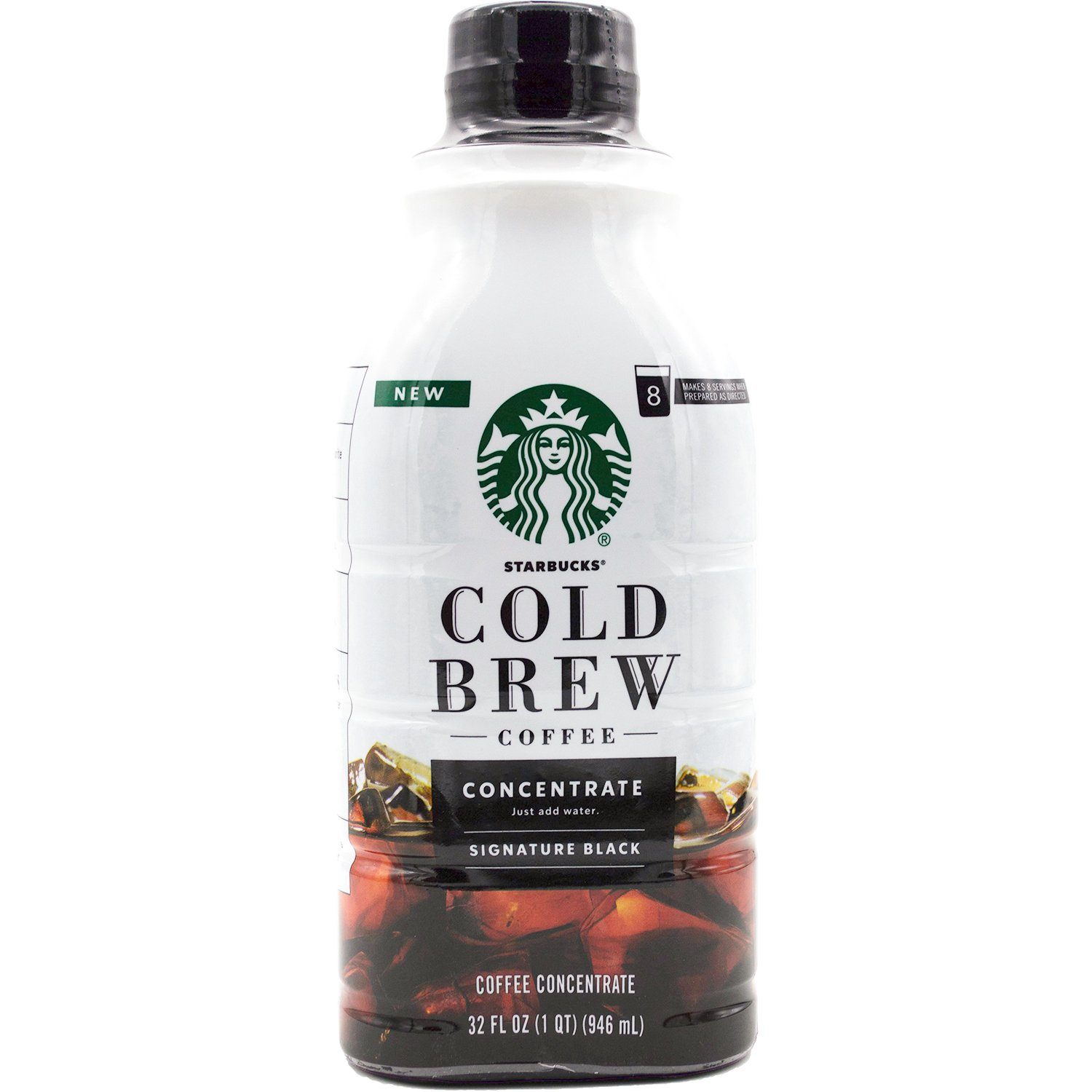 Starbucks Cold Brew Concentrate
Smooth, delicious and perfectly yours. The signature Starbucks Cold Brew you love is now easier to make at home. Starbucks' custom blend of cold brew coffee is cold-steeped to create this rich concentrate full of subtly sweet, chocolaty notes.

Just mix with water and ice for a refreshing glass of deliciousness—or make it your own with cream, sugar and your favorite flavors.