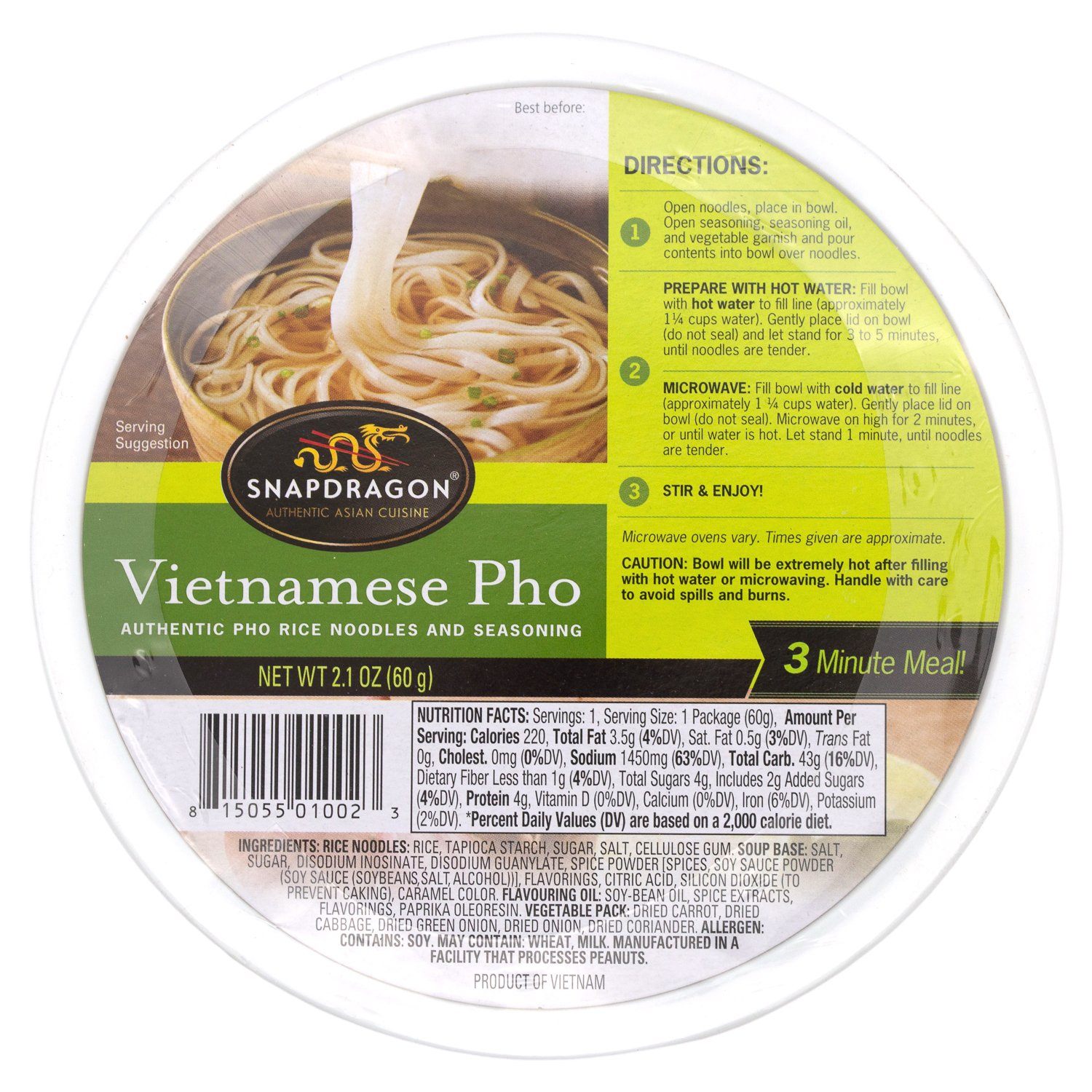 Snapdragon Vietnamese Pho Bowl
"A delicious noodle soup that's synonymous with Vietnamese cuisine with regional and personal recipes found all over the country. Our Vietnamese Pho is made in the classic style with a rich beef flavored broth,  a vibrant mix of spices such as chilies, cinnamon, and star anise, and rice noodles that soak up all the umami flavors. It's perfect on its own or used as a canvas for your wildest culinary creations. 
Each 2.1 oz bowl includes rice noodles & seasoning packet "