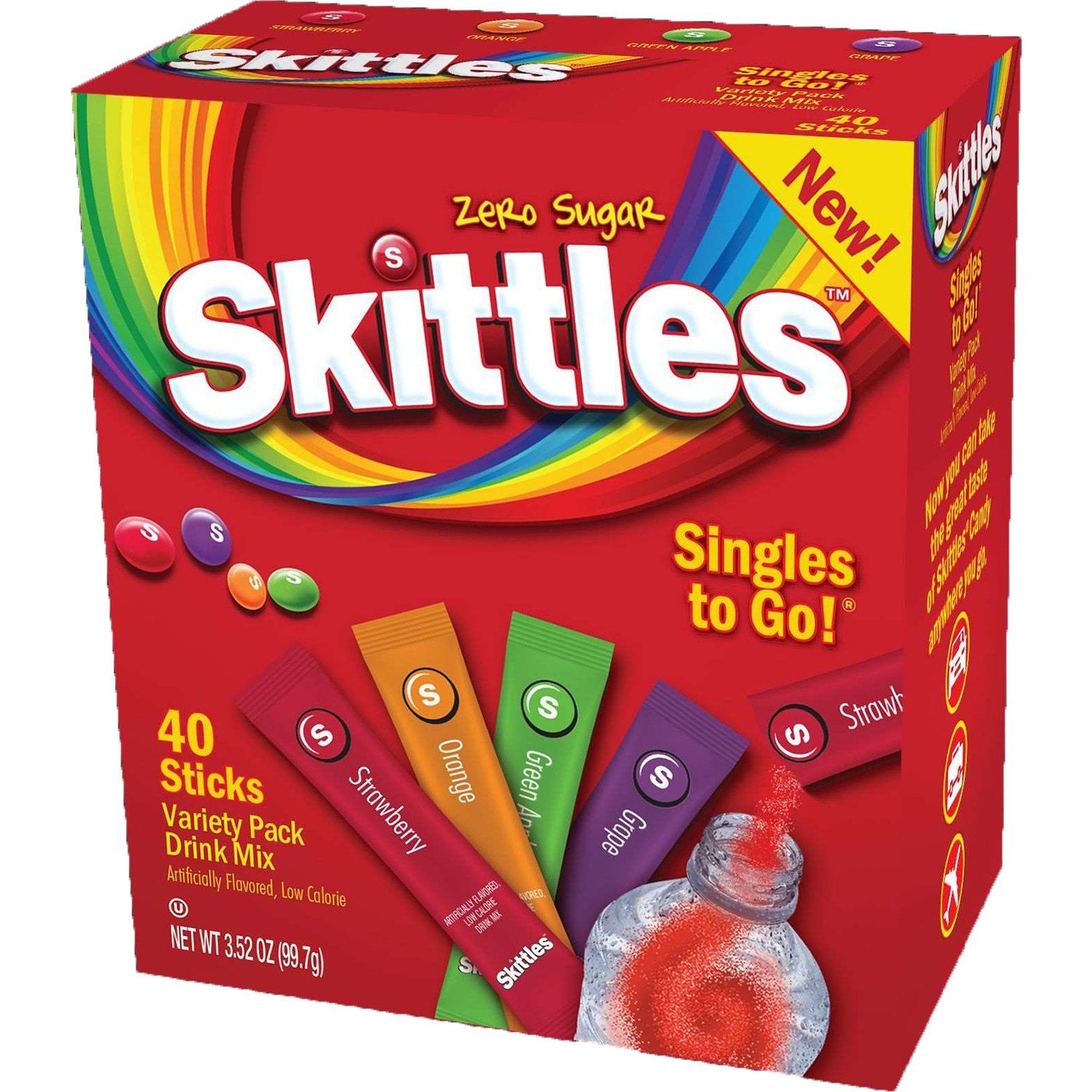 Skittles Singles to Go Drink Mix
DRINK THE RAINBOW, TASTE THE RAINBOW: Now you can bring the taste of the Skittles rainbow with you anywhere, anytime!
Artificially flavored, Low calorie
Include 4 different fruity flavors: Strawberry, Orange, Green Apple, and Grape
Easy to make: Sip from a full bottle of water to make room for the powder. Pour one stick into a 16.9 fl. oz. bottle of water or a large glass of water. Shake bottle until powder dissolves. Enjoy!