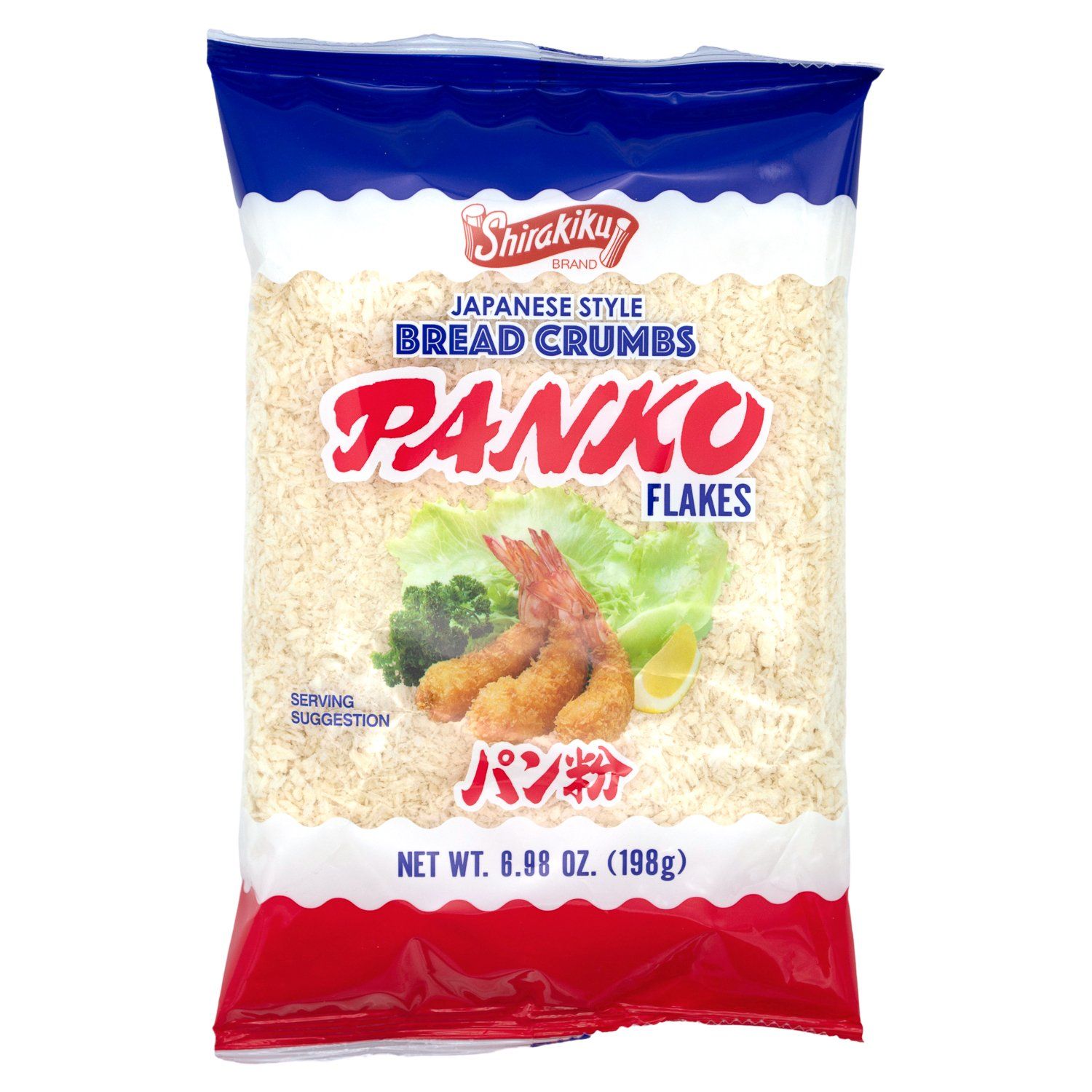 Shirakiku Japanese Bread Crumbs, Panko Flakes
For easy preparation of Japanese style fried shrimp, meats, fish, poultry or vegetables with Shirakiku Panko follow these simple directions.
SHRIMP:
Peel skin off shrimps leaving tail on.
FISH:
Use fillet of fish for best results.
MEATS:
Use beef, pork, and chicken (boneless) cut into 1/2" thick.
VEGETABLES:
Slice carrots, onions, potatoes, green peppers or any other vegetable you may
desire.
1. Roll in SHIRAKIKU TEMPURA BATTER MIX or flour and coat evenly.
2. Dip into mixture of one egg, 2-3 tablespoons of water, and 1/2 teaspoon of salt.
3. Roll generously in SHIRAKIKU PANKO and deep fry until golden brown, drain and serve piping hot.