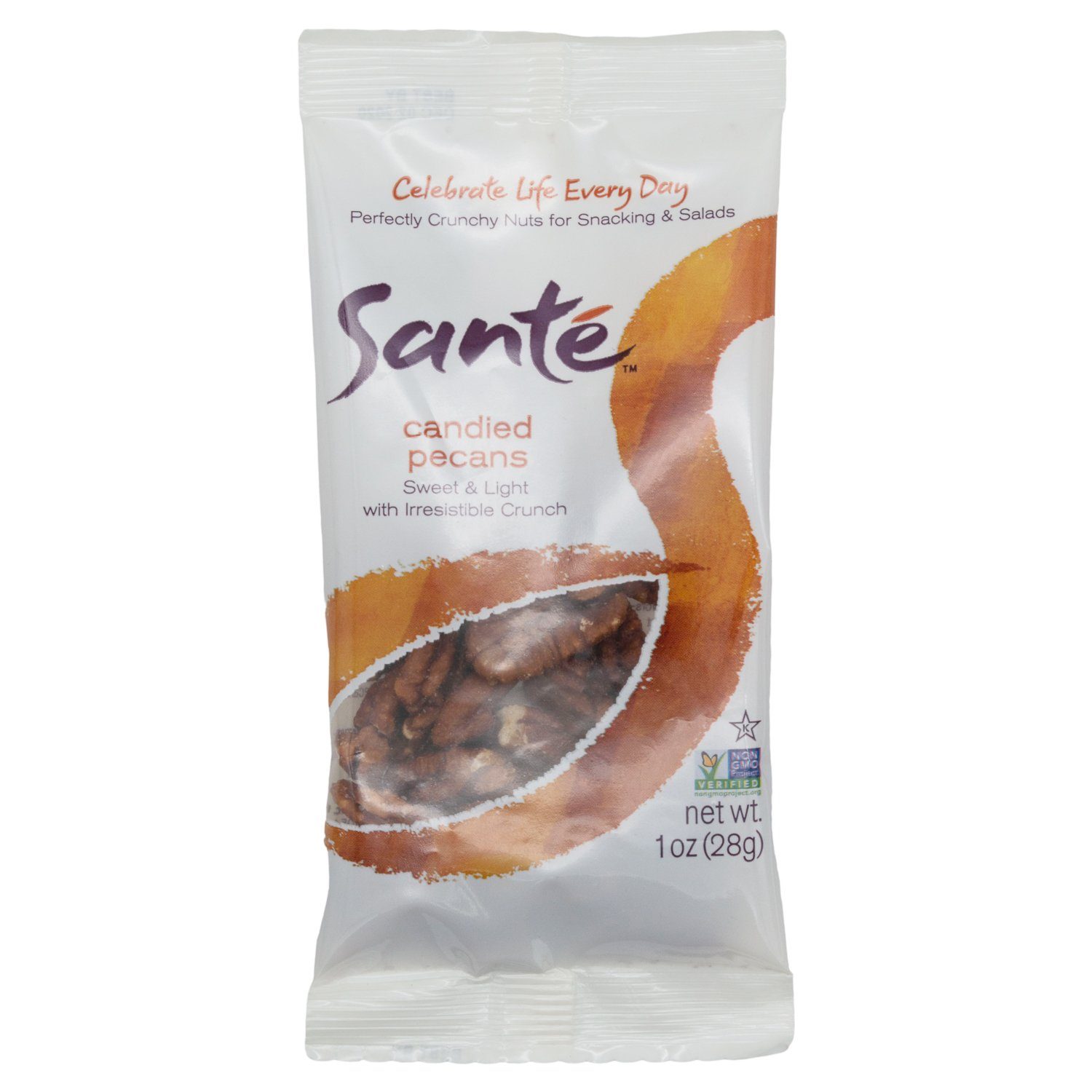 Santé Gourmet Flavored Pecans
Candied Pecans Buttery, crunchy, and gilded with just a kiss of pure cane sugar, pick up a bag or three of our delightfully addictive Candied Pecans and you'll understand why these are our #1 best selling snack.
Bourbon Pecans are the perfect Southern-style snack. With a rich and buttery crunch and a subtle taste of bourbon, you will love every bite of these purely American snacks. 
Sweet & Spicy Pecans are the perfect balance of pure cane sugar, cayenne, ancho, and paprika. These gourmet pecans will warm up even the coldest nights to bring a little fire to your fiesta. Whether you get them to share or to keep to yourself, you'll enjoy bringing the heat with these delectable pecan treats.
Pumpkin Spice Pecans're ideal during the autumn holidays, of course, but you'll want to snack on our Pumpkin Spice Pecans all year round. Pecans with warm pumpkin pie spices — cinnamon, nutmeg, allspice, ginger, cloves — will have you craving your comfiest sweater, cozy slippers, and a crackly fire, no matter what the weather. Buy Pumpkin Spice Pecans when the leaves are ablaze with color, or just because you wish fall were already here. You'll find their sweet and mouthwatering fragrance irresistible as a snack straight from the bag (perfect with a creamy mug of chai) or added to all manner of salads and pilafs. Add our Pumpkin Spice Pecans to make an ordinary store-bought cheesecake spectacular.  Buy Pumpkin Spice Pecans and you're just a moment away from autumnal bliss.