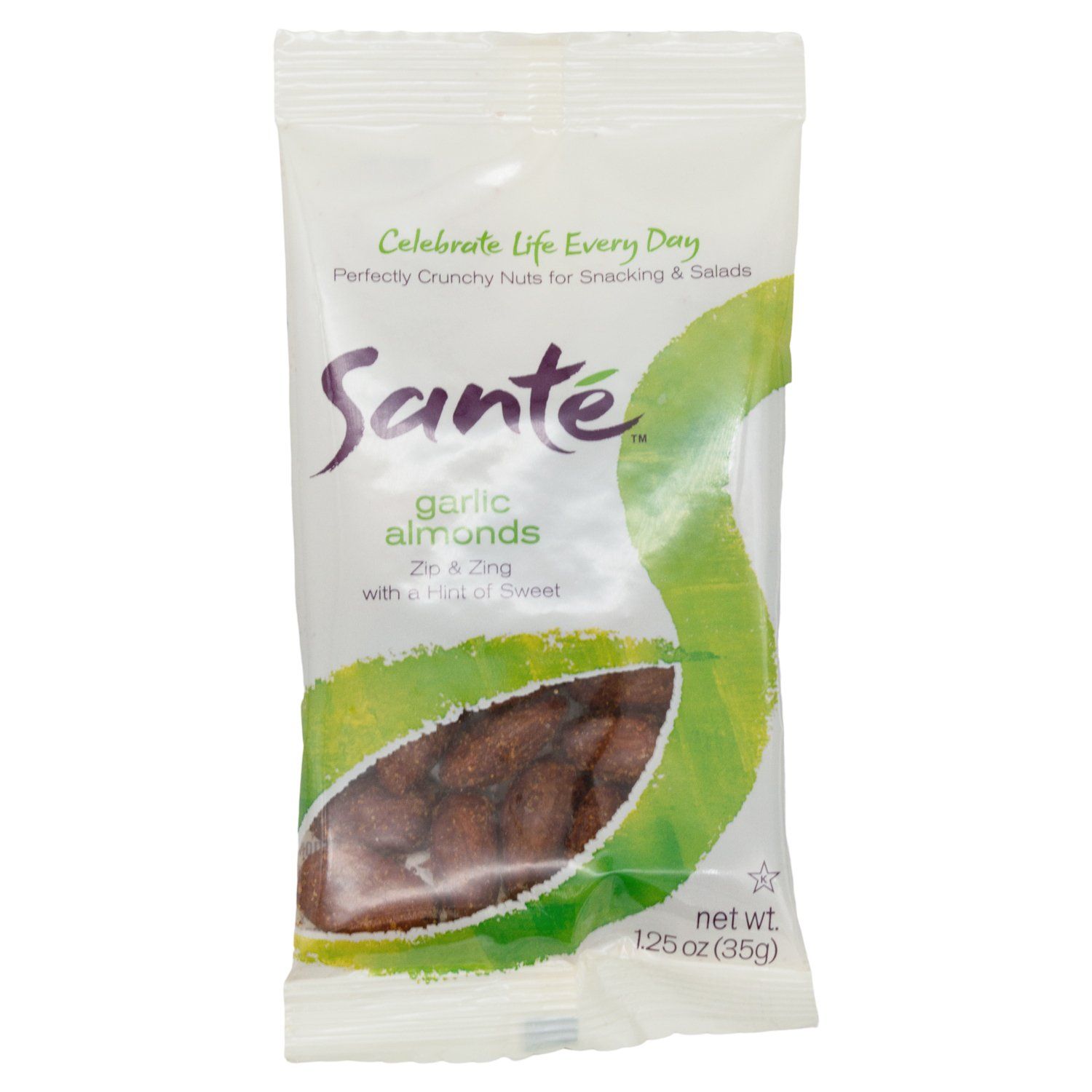 Santé Gourmet Flavored Almonds
Garlic Almonds Zesty garlic, cayenne and black pepper pack a savory punch. Add in a touch of pure cane sugar and these Garlic Almonds are more than a little addictive. These are the perfect savory snack or salad topping!

Chocolate Almonds Subtly sweet with a cocoa crunch, these luscious, California almonds are roasted to perfection and then coated in just the right amount of bittersweet chocolate, turning a simple snack into a decadent treat. 

Chipotle Almonds Smoky chipotle pepper, ancho chili and pure cane sugar give these almonds the perfect kick. Despite the heat, these California grown Almonds are subtle enough for serious snacking or as a salad topping.