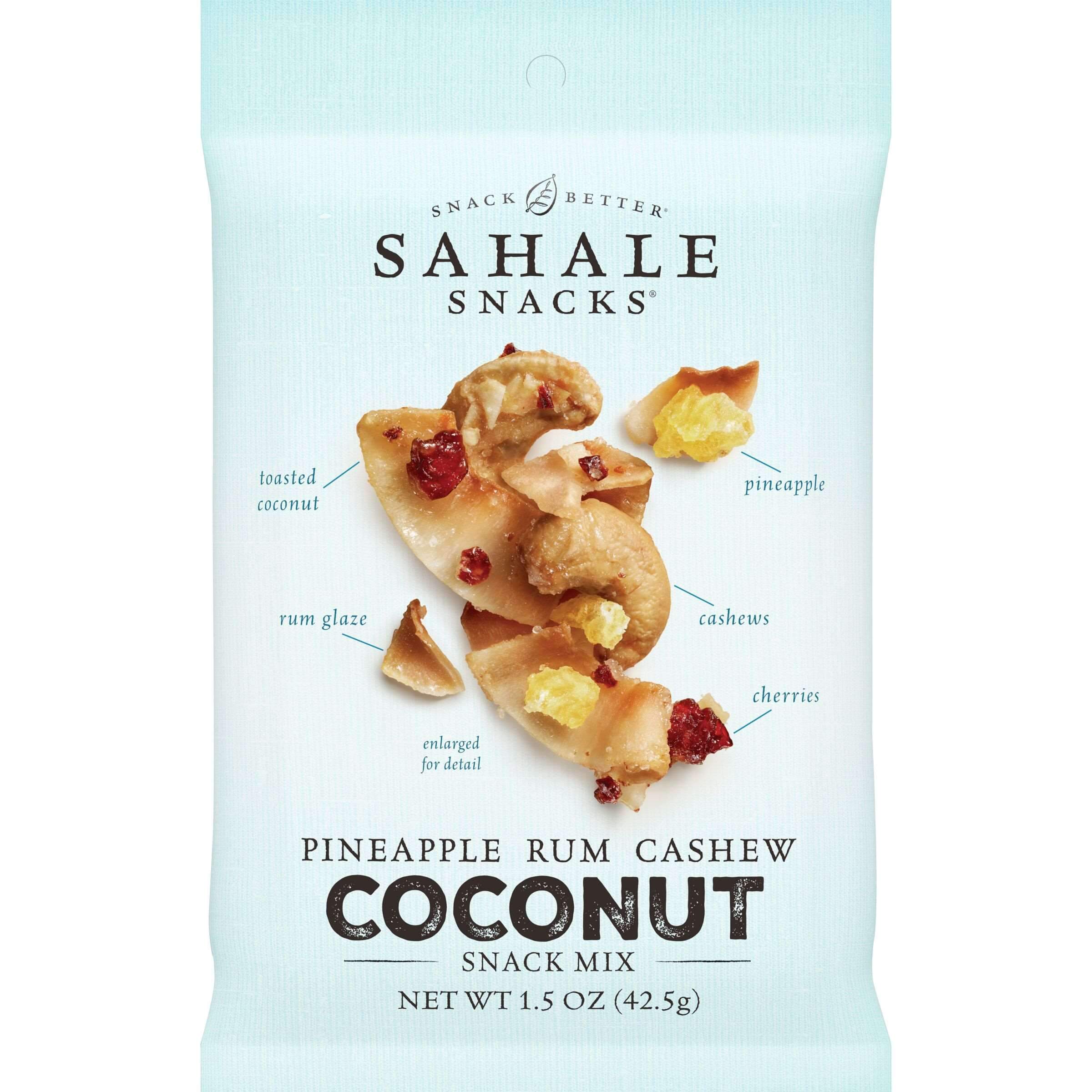 Sahale Snacks Snack Mixes
Sahale Snacks will take you on a taste journey.
Coconut Snack Mix: With Sahale Snacks award-winning coconut snacks, familiar ingredients are cleverly combined in unexpected ways to create mouthwatering layers of flavor and texture that can practically transport you to another time and place.
Bean + Nut Snack Mix: Crunchy, roasted beans and dry-roasted nuts are carefully balanced and seasoned with unique spices, combining the delicious flavors and benefits of plant protein into a savory snacking experience.
Non-GMO

Gluten-Free

No Artificial Flavors

No Artificial Preservatives