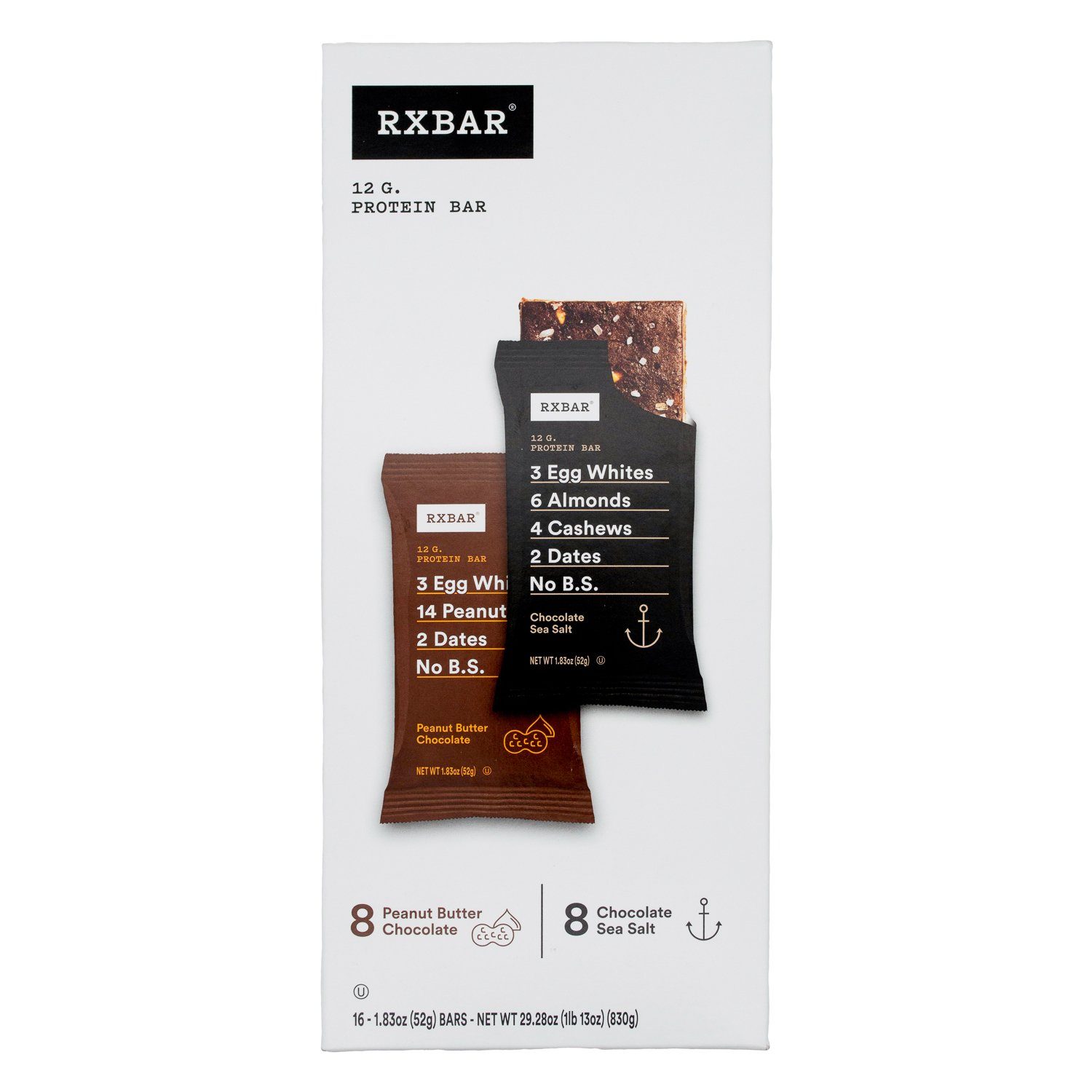 About this item
A REAL FOOD PROTEIN BAR: Made with 100% chocolate and few other real food ingredients - egg whites for protein, dates to bind, and nuts for texture. Contains 12g of protein, 5g fiber, and is gluten free.
ANYTIME HIGH PROTEIN SNACK: Enjoy this real food protein bar at breakfast time, lunch time, or as a pre or post workout snack.
GLUTEN-FREE AND GUILT-FREE SNACK: Pre workout, check. Post workout, check. Guilt and gluten free, double check. RXBARs are the perfect protein bar for any healthy lifestyle.
ON-THE-GO PROTEIN SNACK FUEL: RXBARs are great for the office, an on-the-go snack, or just a wholesome treat. Grab one bar for a protein-packed pre or post workout snack and get the energy you need.
WE'RE THE BAR THAT RAISED THE PROTEIN BAR, BAR: At RXBAR, we make protein bars. Simple real food ingredients, no gluten, no added sugar*, and no B.S. Other protein bar, energy bar, and breakfast bar brands can't compare. *Not a low calorie food. See nutrition for calories and sugar content.