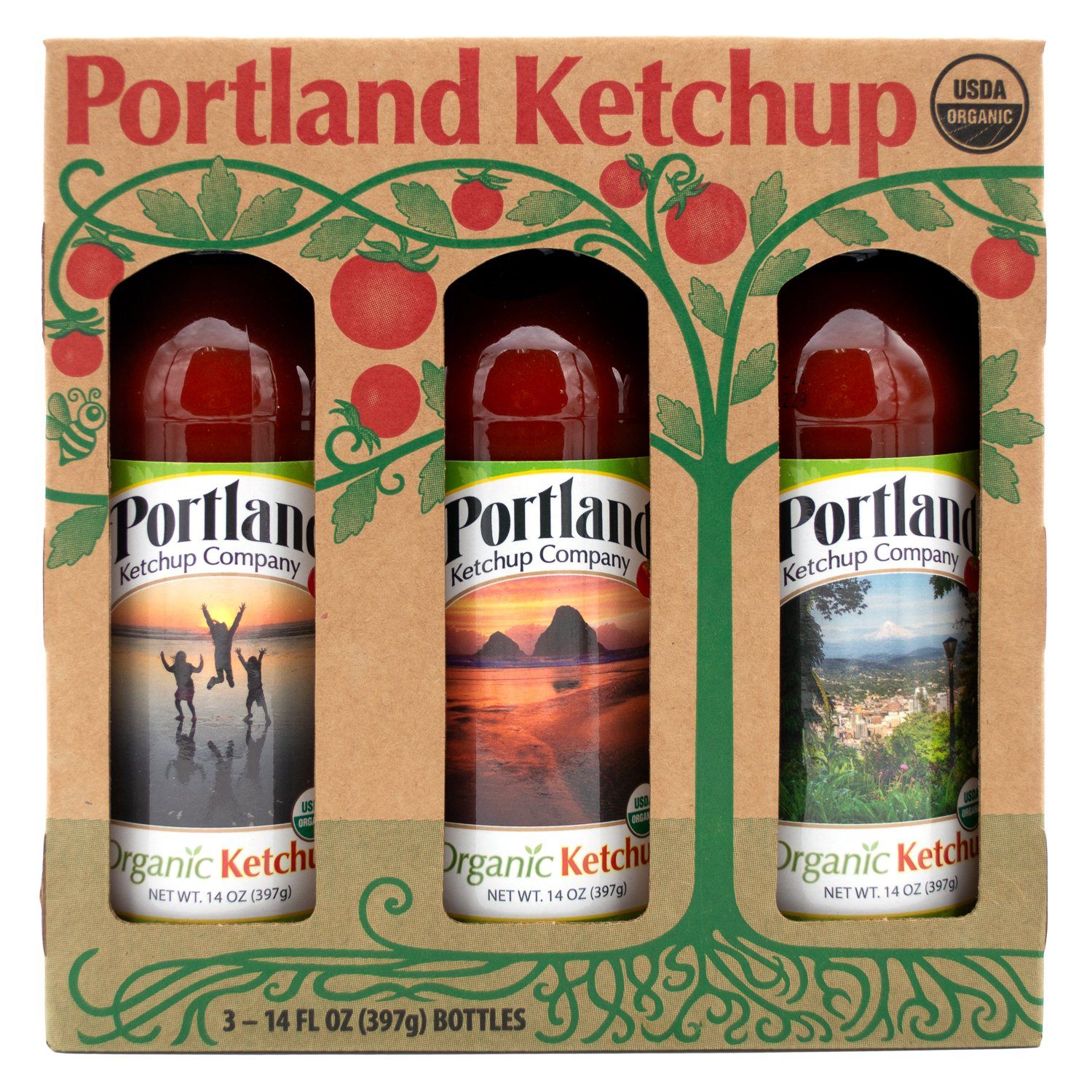 Portland Ketchup Gift Box, 14 Ounce (3 Pack)
Prepare to embark on a voyage of tasty discovery like never before! This Ketchup is made with the finest Organic Ingredients. Low on salt/sugar and high on flavor, makes Portland Ketchup a dream come true.
This 3-pack is the perfect gift for ketchup connoisseurs everywhere. This beautiful die-cut gift set contains 42-ounces of ketchupy goodness! Each set comes with its own assortment of photos from Portland and surrounding areas on the labels.
Ingredients:
Organic Tomato Puree
Organic White Vinegar
Organic Cane Sugar
Sea Salt
Organic Onion
Organic Allspice
Organic Cayenne
Organic Cloves