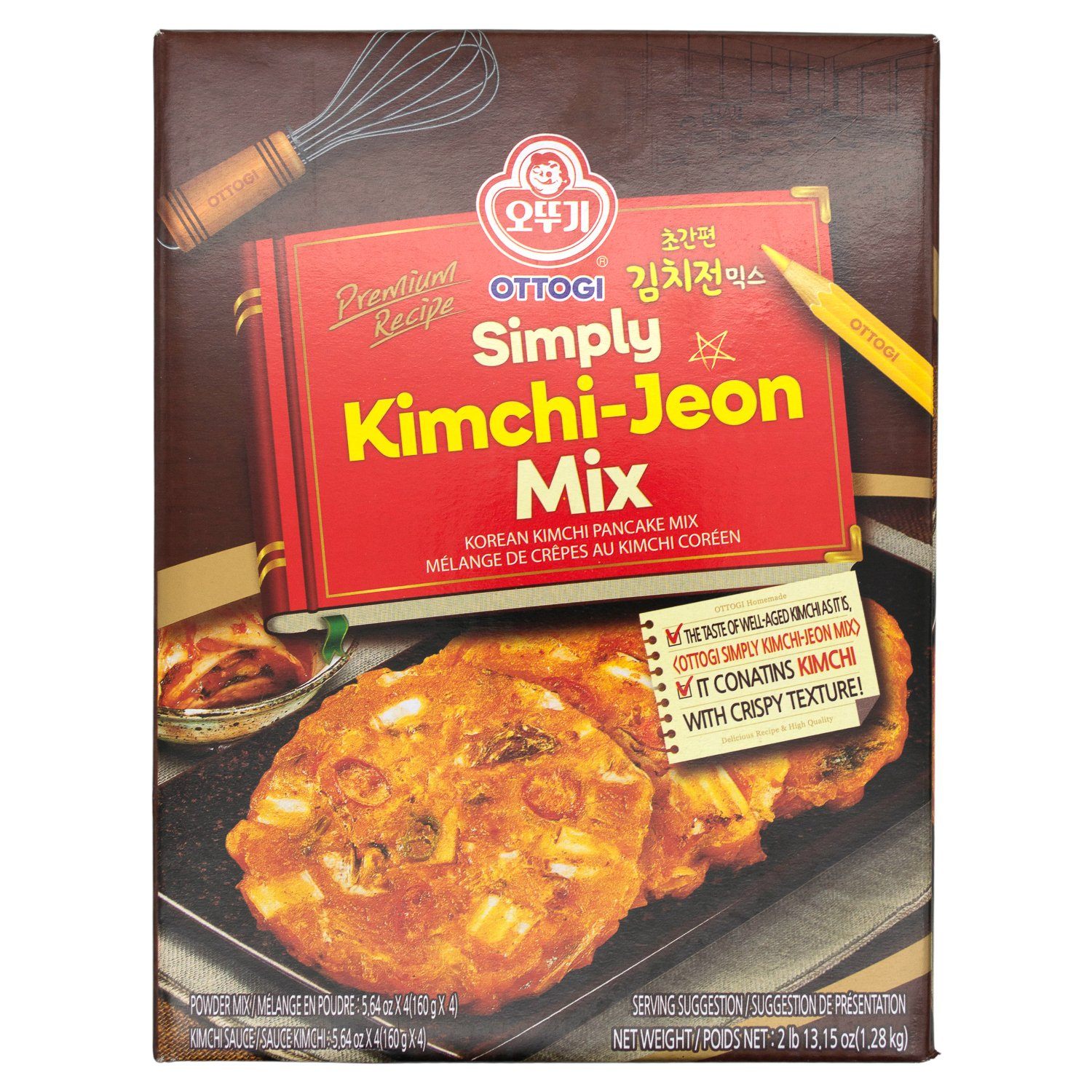 Ottogi Simply Kimchi-Jeon Mix
'Kimchi' is a Korean traditional side dish made from salted and fermented vegetables, most commonly napa cabbage and Korean radishes, with a variety of seasonings including chili powder and others.

QUALITY: No MSG, 0 Trans Fat, 0 Cholesterol

Kimchi Pancake Mix: Korean kimchi pancake mix in korean which is called kimchi jeon. It is super easy to prep and make. Follow the cooking directions video for the best result of Kimchi pancake which can result to a golden brown color. Ending in a result of crispy texture kimchi pancake delight.

Ottogi America with the exclusive knowledge and experience of Korean foods. The top priority is serving America with a diversity of Traditional High quality Korean food products. Ottogi brand which have been proven their #1 marketability and popularity from many other countries in Asian and Eastern Europe.