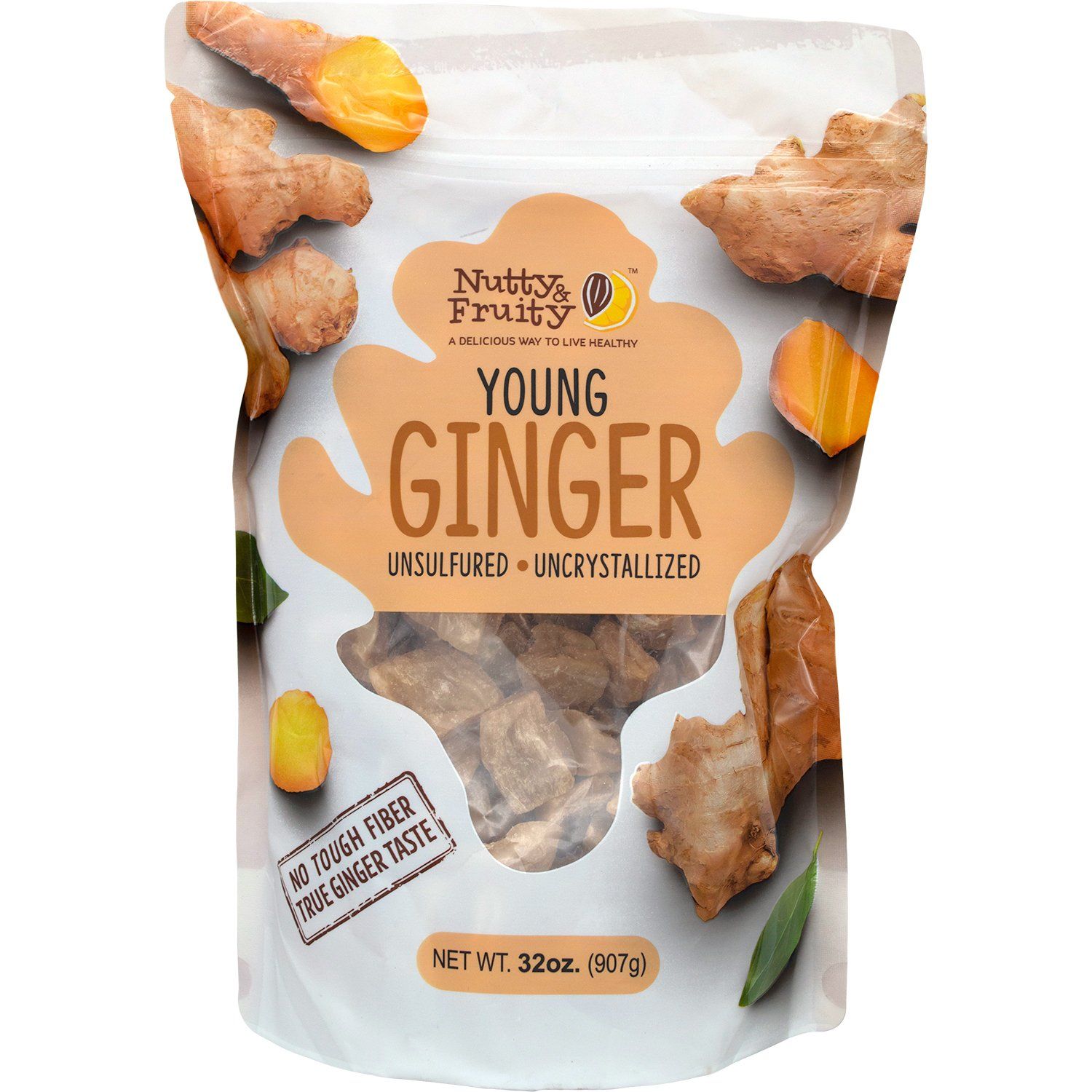 Nutty & Fruity Dried Ginger
Nutty & Fruity brings you Ginger like you've never had before! Introducing Young Ginger with no hard fiber.
This high-quality Ginger is harvested at a young stage to bring you a ginger that is very soft and isn't too spicy. Without having developed hard fibers that mature ginger carries, it piratically melts in your mouth!
Feel like relaxing with a cup of tea? Just add some of our Yong Ginger is also natural remedy that may reduce hot flashes, alleviate indigestion, and shorten the duration of colds! 
Unsulfured
Uncrystallized
Real fruit, no flavors or colors added
No tough fiber, true ginger taste