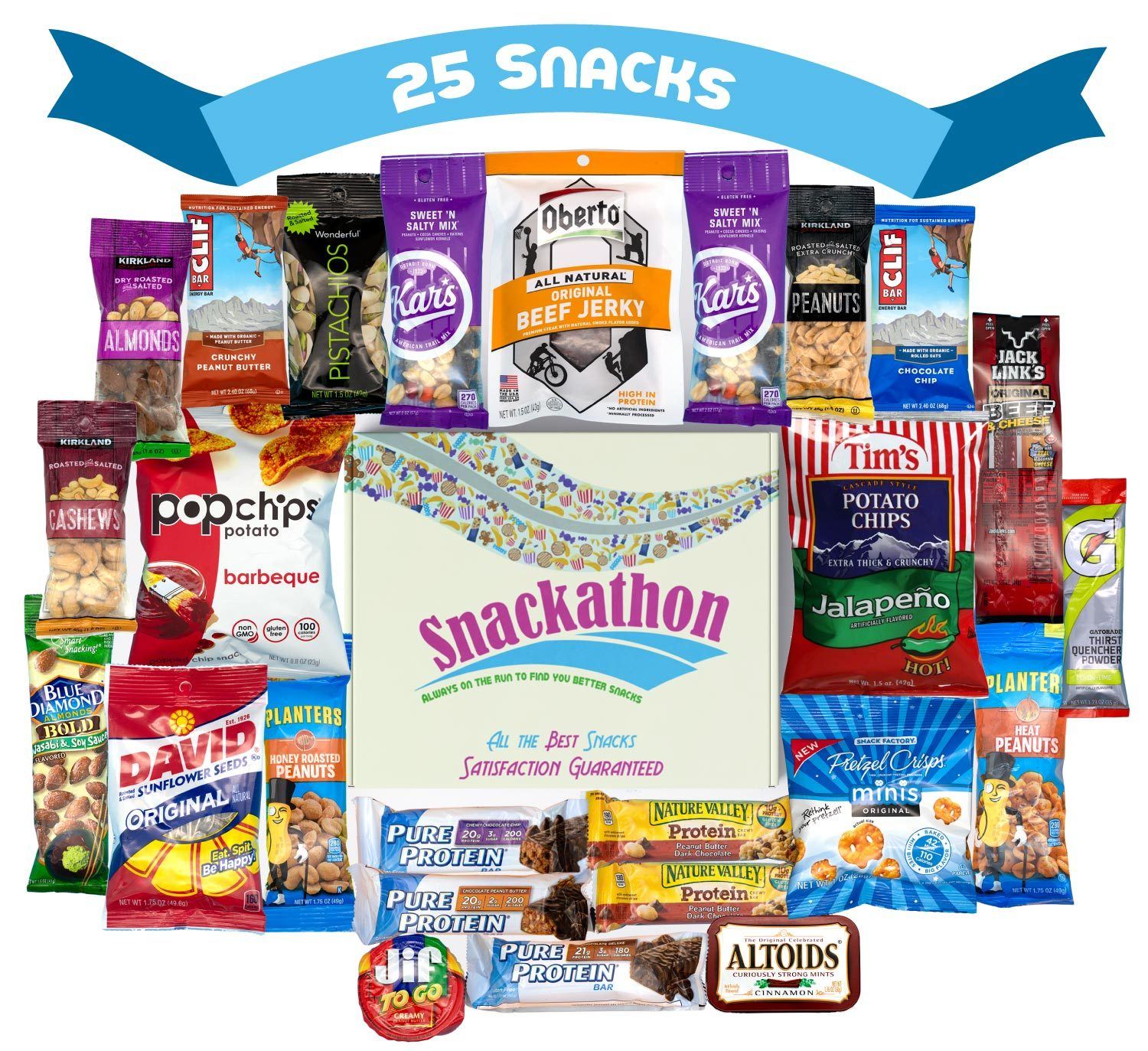 Nuts, Meat, Protein and Snacks, Gift, Care Package, 25 Count
HIGHT QUALITY SNACKS: This care package includes 25 high quality snacks for a quick energy boost. Perfect for college students always on the run from class to class.
MADE FOR MEN: Satisfying our hunger with jerky and energy bars. A bulk assortment of 25 individually wrapped single serve snacks.
DISCOVER NEW VARIETY: Don't know what you want, this box contains all many snacks that are not locally available to you. Great way to discover new snacks.
SNACKATHON: Always on the run to find you better snacks.