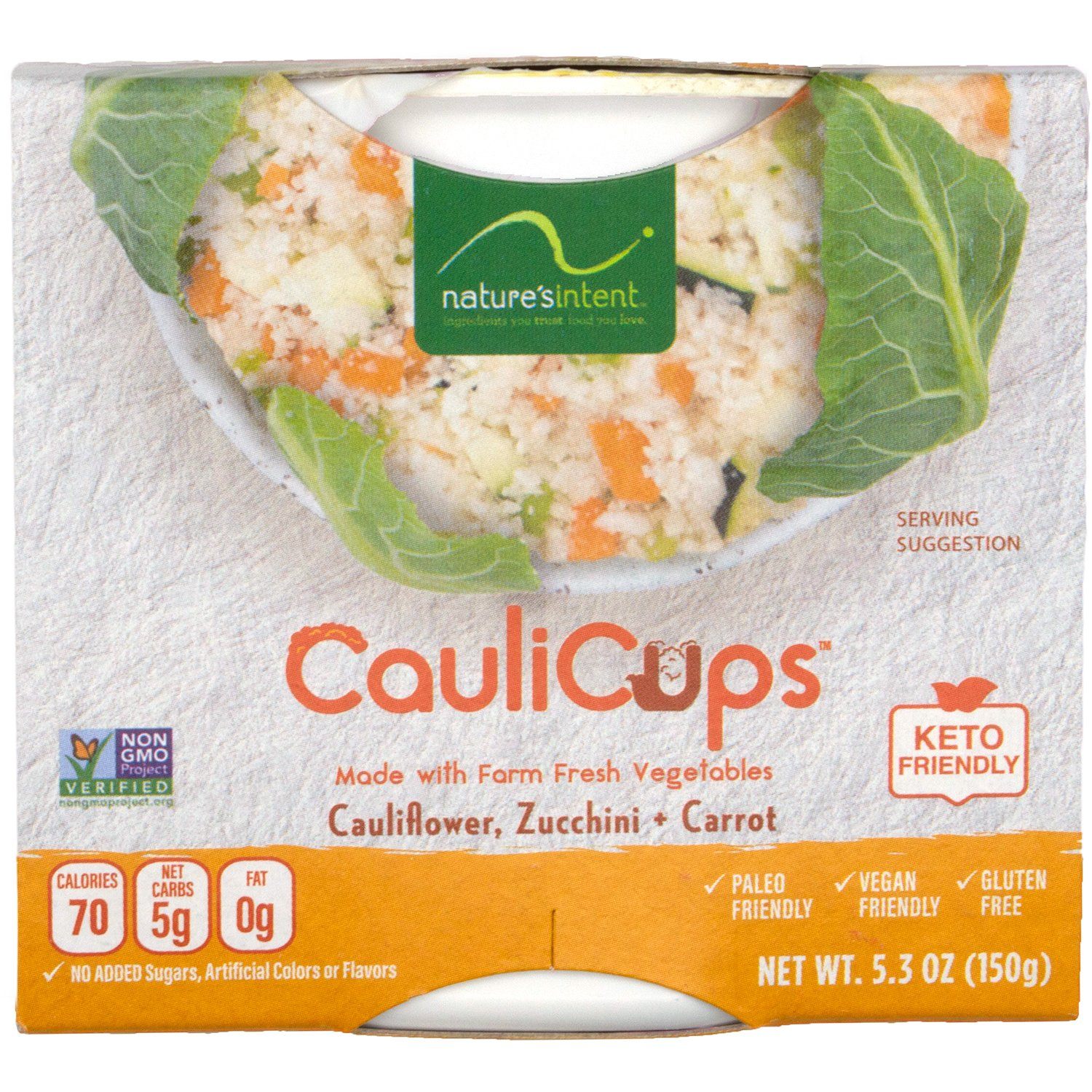 Nature's Intent CauliCups
Nature's Intent Caulicups are made with farm fresh ingredients selected at the peak of flavor, minimally cooked and packaged for convenience. Nature's Intent keeps it simple, all of the wholesomeness and nutrition is locked inside each cup - individually cooked to perfection for the ideal snack on the go. 
Caulicups ate the perfect accompaniment to the Keto Diet or anytime you want to bring the farm to the table.
Made with Farm Fresh Vegetables (Cauliflower, Zucchini and Carrot)
Keto Friendly
Paleo 

Friendly

Vegan 

Friendly

Non-GMO
Gluten Free