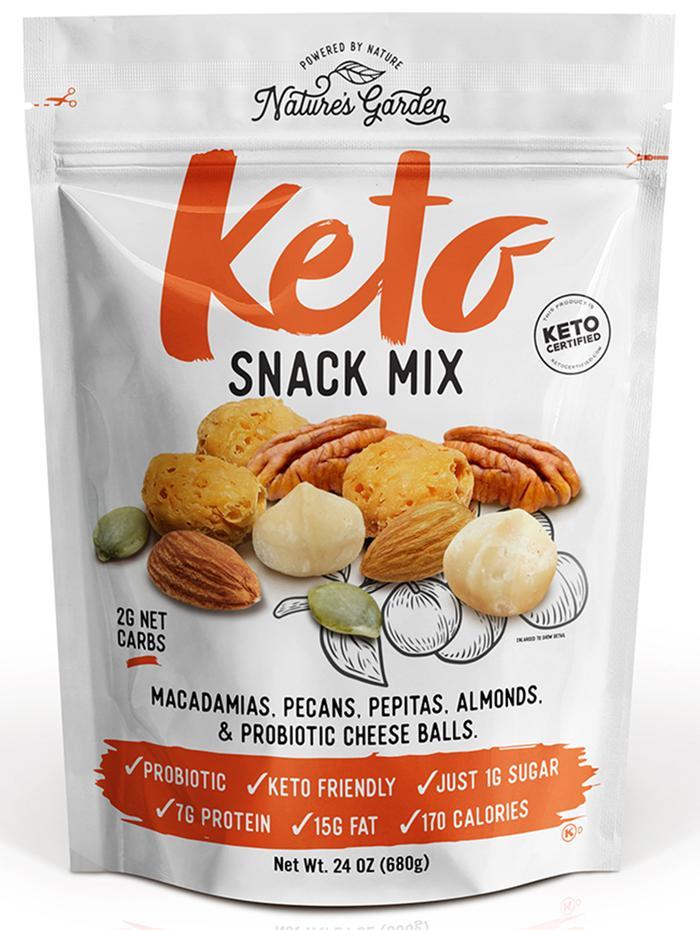 Nature's Garden Keto Snack Mix
IRRESISTIBLY KETO. Nature's garden Keto snack mix is the perfect addition to your Keto diet. Our delicious crunchy snack mix will satisfy your snack cravings and make dieting easy
POWERED BY FLAVOR. Make dieting great again with our keto mix that brings you the awesome taste of cheddar cheese puffs, almonds, pepitas, pecans, and macadamia nuts. Crunchy, natural, and delicious!
ON-THE-GO DIETING. Designed to be eaten by the handful, our keto mix is packed with probiotic to help your digestive system and contribute to weight loss.
Each pack is Keto certified and contains probiotic to keep your digestive system functioning at its best. Whether you're committed to a Keto diet or simply looking for a tasty snack mix, grab a bag and feel the natural delicious flavour of nature. This is snacking that is functional. This is snacking done right!