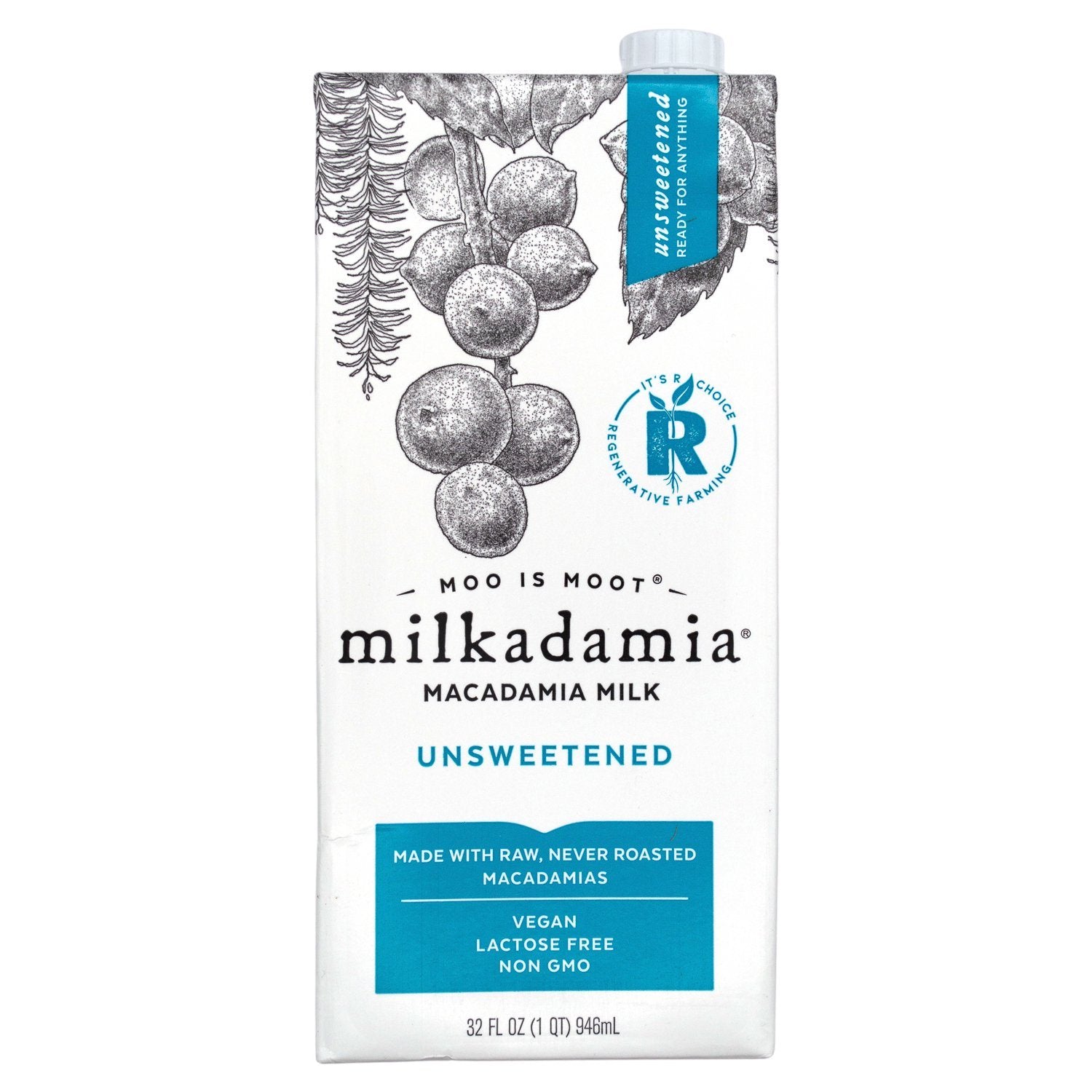 milkadamia Macadamia Milk
"
Unsweetened, 0g sugar with a hint of vanilla Keto approved
Plant based, vegan, dairy free, soy free, gluten free, carrageenan free, non GMO, kosher
Only 50 calories per creamy delicious serving. Perfect for coffee, smoothies, baking or straight up!
Made in the USA from Austrailian macadamias. milkadamia's Jindilli Farm is regeneratively farmed and run as naturally as possible.

"