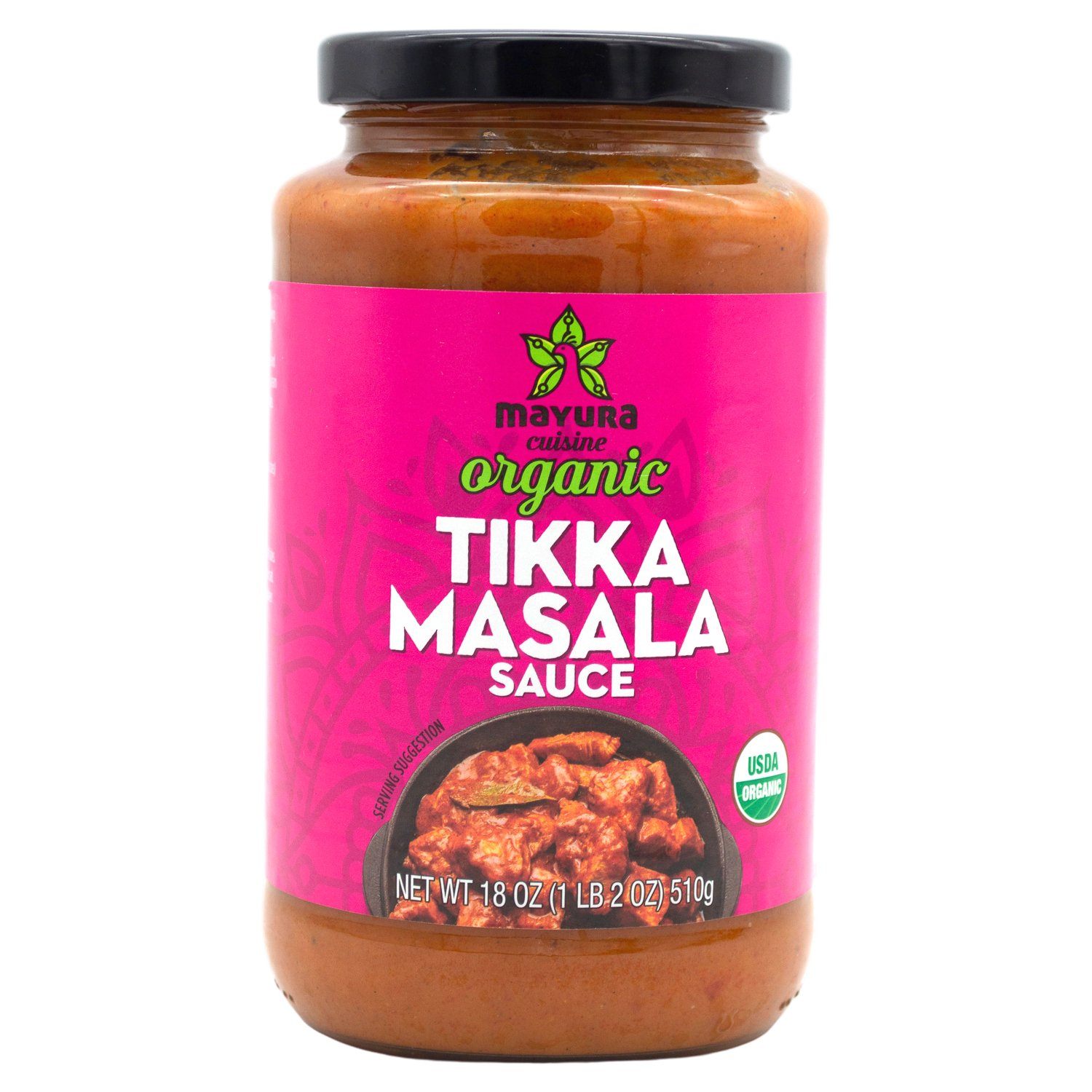 Mayura Cuisine Organic Tikka Masala Sauce
1.5 pounds boneless skinless chicken breast (cut into 1-inch cubes)
1-2 Tbsp canola oil
1 jar Mayura Tikka Masala Sauce
1. Place large skillet over medium-high heat and pour in oil.
2. Once oil shimmers, add chicken and saute until browned on all sides.
3. Pour Mayura Tikka Masala Sauce over the chicken and stir to coat.
4. Bring to a boil, reduce to a simmer, cover and cook until chicken is firm and opaque, about 7-10 minutes. Serve with rice.
Makes 8 servings.