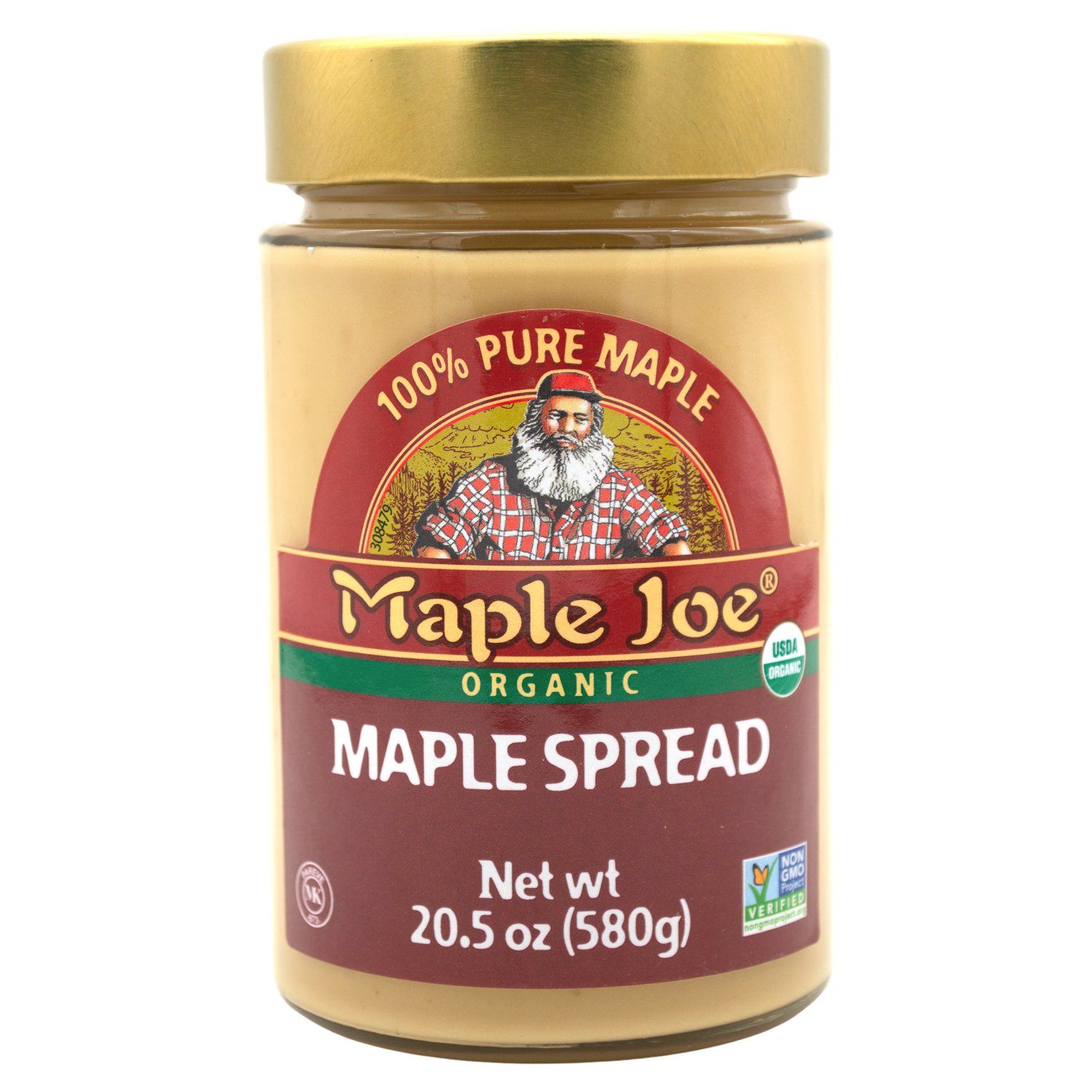 Maple Joe Organic Maple Spread
"
Come springtime, Quebecers gather in sugar shacks to enjoy traditional sugaring off feasts accompanied by freshly harvested maple syrup. With Maple Joe®, you too, can enjoy this pure, authentic syrup all year long. Maple Joe maple syrup has already won over thousands of pancake lovers and brunch aficionados with its deliciously caramelized taste.
Maple syrup does indeed have a lot going for it. Did you know that this natural syrup contains phenolic compounds and flavonoids known for their antioxidant qualities? That makes it a healthy and natural alternative for sweetening your favourite dishes. It also contains 33% fewer calories than an equal quantity of sugar.
Drizzle maple syrup on pancakes, crêpes and yogurt. It's also yummy in smoothies…
From Quebec… straight to your table!
Thanks to its use of quality, 100% natural syrup, the Maple Joe® brand is already No. 1 in Europe and is distributed in over 800 points of sale in France. We see this kind of enthusiasm spreading worldwide, where Maple Joe® maple syrup is available in both conventional and organic versions.
Our mission? Promote Canadian terroir among food lovers the world over who are looking for an all-natural, healthy sweetener."