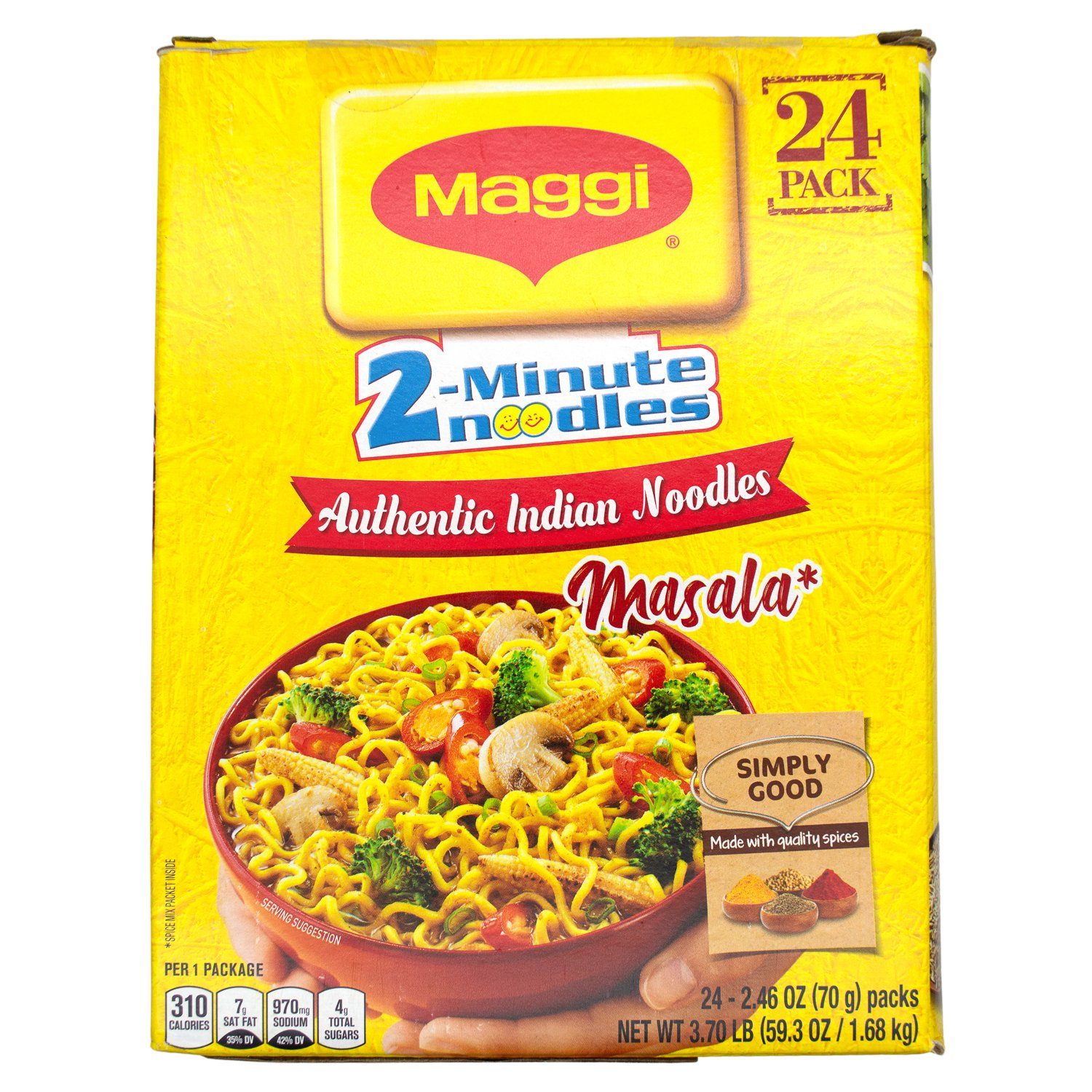 Maggi 2-Minute Authentic Indian Noodles
MAGGI Instant Noodles - The Classic Favourite Masala Taste!
MAGGI Instant Noodles with the favourite Masala taste is the the perfect way to savour to all your hunger pangs! MAGGI noodles are made with the finest quality spices and ingredients. Make your bowl of MAGGI even better by chopping up some vegetables, dropping in an egg or throwing in your favourite ingredients.