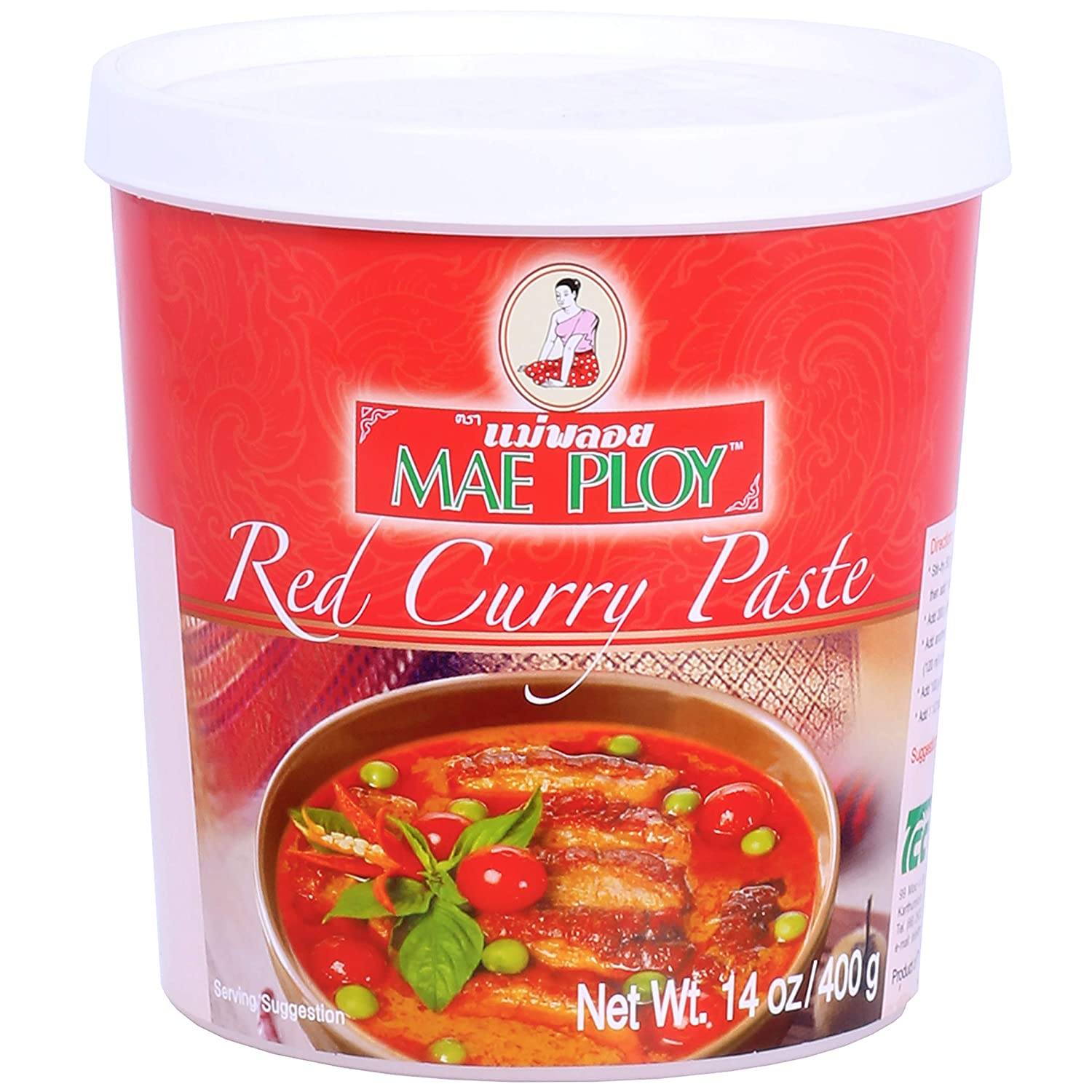 Mae Ploy Thai Curry Paste
REPLICATE THAT THAI RESTAURANT TASTE AT HOME: with Mae Ploy Thai curry paste, serving up the same great taste that you've enjoyed during your last vacay in The Land of Smiles or of your favorite Thai restaurant may now be easier.

NOTHING THAT SHOULDN'T BE THERE: Mae Ploy curry paste doesn't contain MSG, preservatives and artificial colorings. It's only packed to the brim with savory shrimp paste and a blend of aromatic Thai herbs and spices such as lemongrass, kaffir lime peel, galangal (a type of ginger), among others.

SO MANY WAYS TO USE IT: get creative and get your family and friends craving for more with Mae Ploy Yellow curry paste. It'll add that special kick in your curries or soups and gorgeous Yellow color in dipping sauces. It can also be a savory marinade for all types of grilled or barbecued vegetables, seafood and meat.

RESEALABLE TUB FOR OPTIMAL CONVENIENCE: Mae Ploy Yellow curry paste comes in a tub with a resealable lid that you can securely and hygienically keep any leftover curry paste. Ultra-convenient when you only need a portion of the paste for cooking every time.

QUALITY ASSURANCE YOU CAN TRUST: Mae Ploy Thai Yellow curry paste is manufactured in Thailand in a GMP-approved factory observing HACCP (Hazard Analysis and Critical Control Points) regulations. The factory has also been inspected by the FDA and agencies assigned by international clients, so you can rest assured that the Mae Ploy Thai curry paste you've in the pantry is of the highest quality.