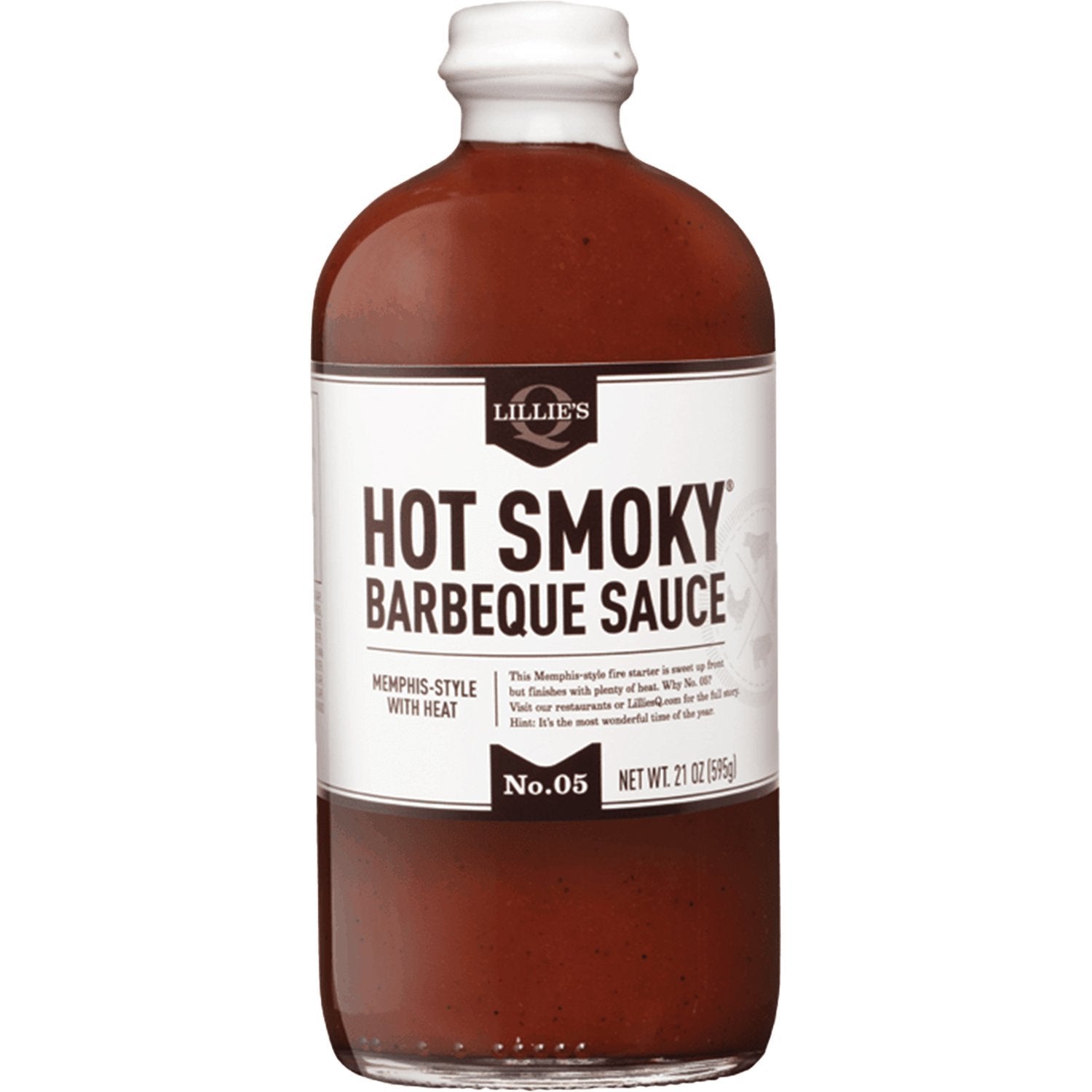 Lillie's Q Southern Barbeque Sauce
Give the gift of barbeque with Lillie's Q signature Southern-style barbeque sauces.
No high fructose corn syrup
No artificial colors/flavors
Made with gluten-free ingredients
Hot Smoky Memphis-style sauce is sweet up front but finishes with plenty of heat.
Smoky Memphis-style sauce is sweet and mild with a dash of smoke.
Gold South Carolina sauce (a tangy, mustard-based sauce) is a true South Carolina BBQ.
Western North Carolina sauce is equally balanced and tangy with hints of apple, crafted to honor Western Carolina BBQ traditions.
Eastern North Carolina sauce offers a tangy kick with spices and vinegar.
Ivory Northern Alabama sauce is a true tangy Alabama white BBQ sauce with a pinch of cayenne.