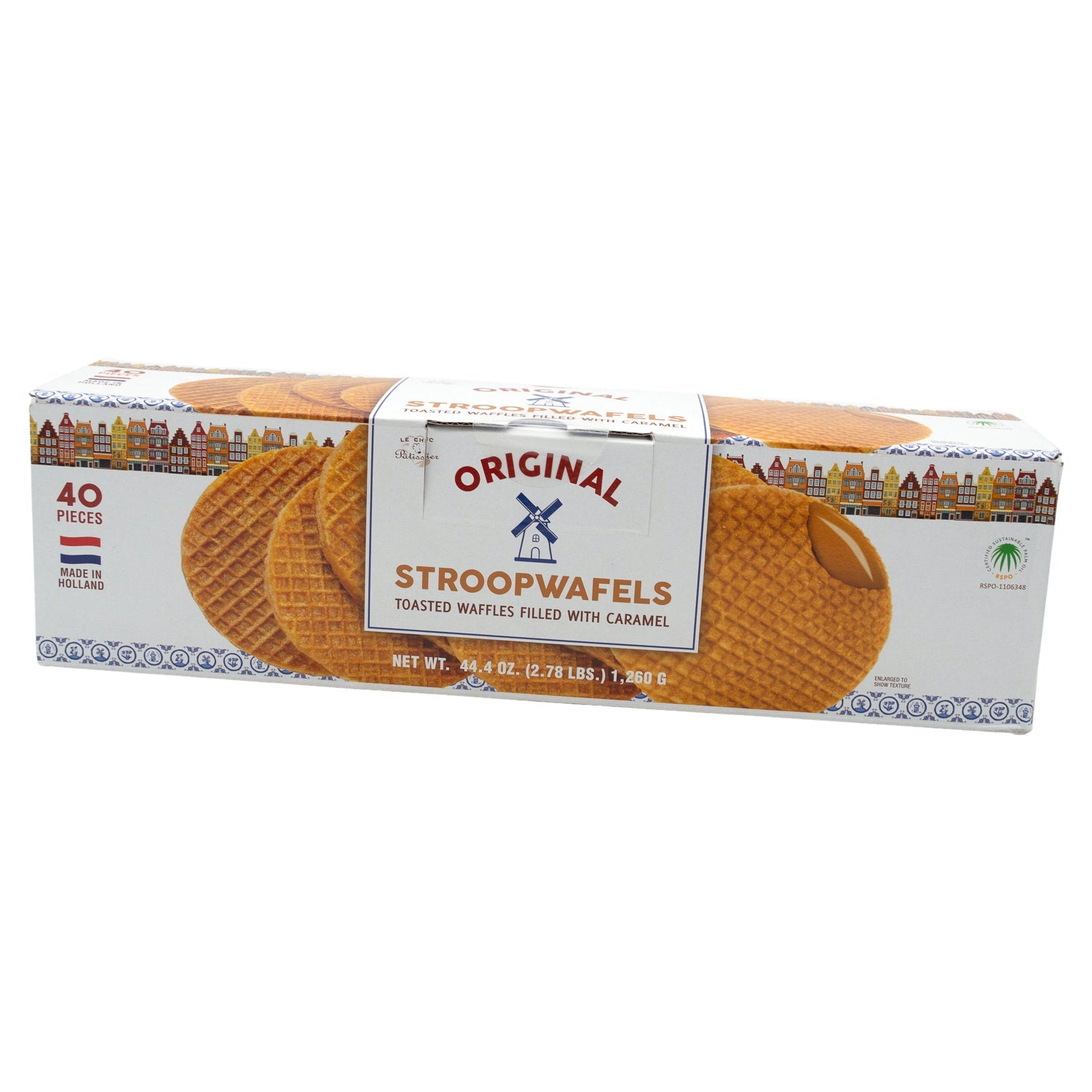 Le Chic Patissier Stroopwafels
This Dutch classic literally means "syrup waffle". Deriving from the Netherlands back in the 19thcentury, it is made of two thin layers of baked dough with a caramel-like filling in the middle. This delicious treat is fresh, chewy, and sweet. Open this box and enjoy your very own Stroopwafel directly from Holland. Perfect as a snack straight from the box or accompanied with your favorite hot drink.
The best way to enjoy Stroopwafel: Simply place a Stroopwafel on top of your hot drink for about 2 minutes. Once the caramel syrup has softened, enjoy!
Caramel may leak on the sides of the cookies. This is perfectly normal, as it guarantees that your stroopwafel is filled with delicious caramel.