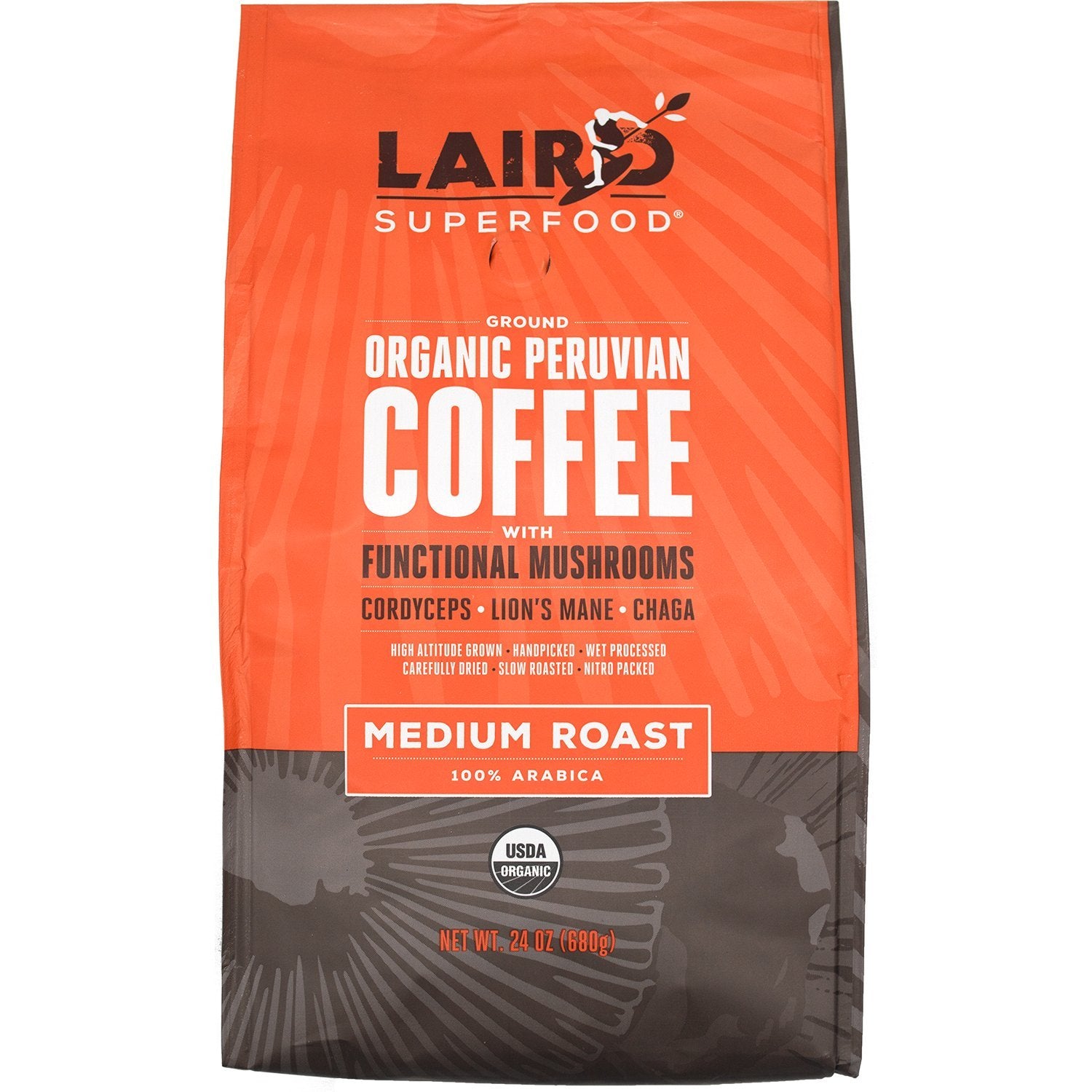 Laird Superfood Ground Organic Peruvian Coffee with Functional Mushrooms
Laird Superfood Ground Coffee with Functional Mushrooms is crafted with premium, certified organic Peruvian coffee beans. These hand-picked beans are grown at high-altitude and slow-roasted in small batches to ensure a consistent, rich, and bold flavor profile.

This special coffee blend takes your morning cup to a new level with the inclusion of three of our favorite organic functional mushrooms: Chaga, Lion's Mane, and Cordyceps. The abundant properties of functional mushrooms are thought to contribute to overall wellness.