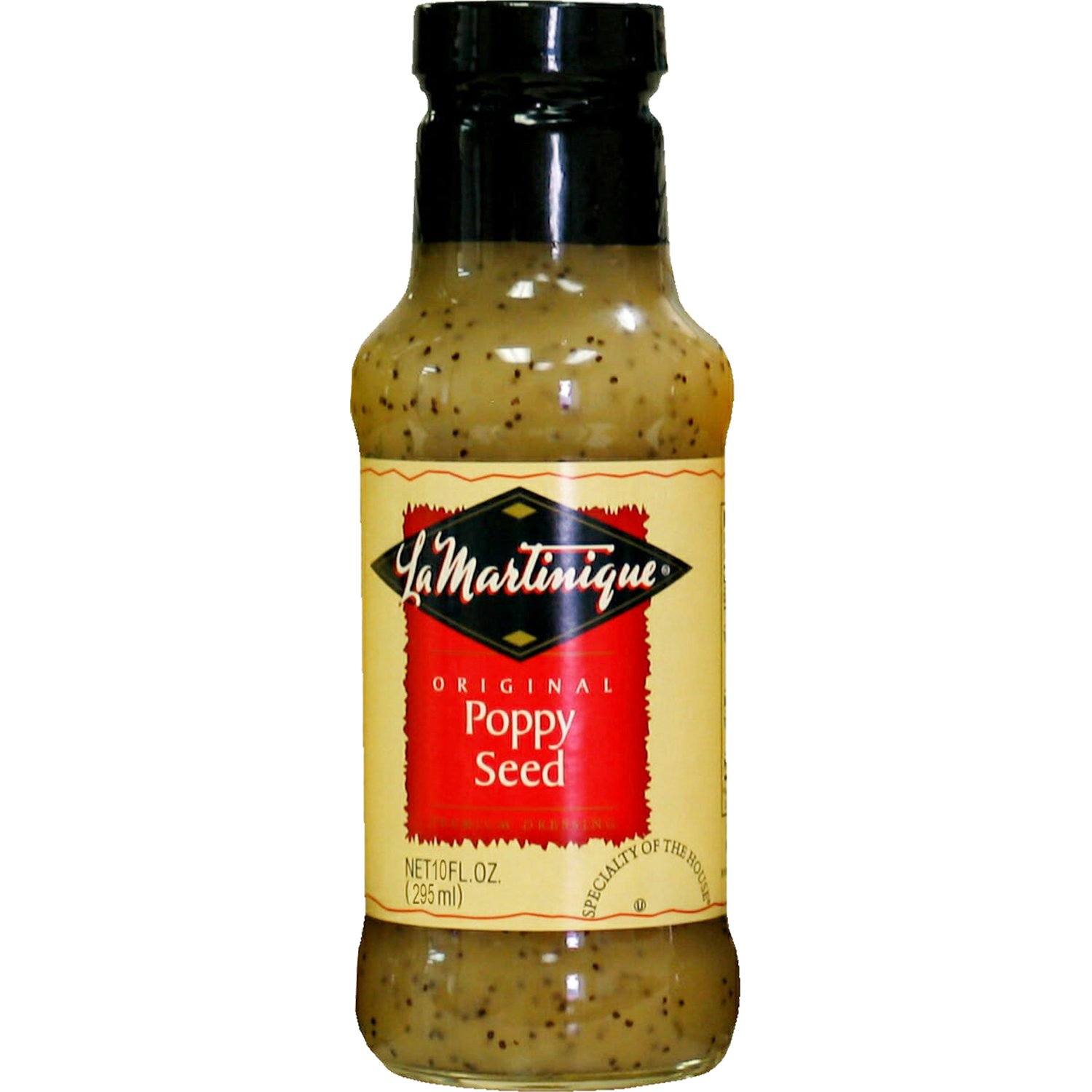 La Martinique Salad Dressings
In the 1930's. a native of southern France immigrated to America. With her she brought a recipe that had been handed down for generations. Today this same rich dressing is known as La Martinique Specialty of the House Salad Dressing.
Original Poppy Seed: a creamy, sweet dressing that combines pure cane sugar, sweet onions, oil, vinegar and imported Dutch Blue poppy seeds for a flavor that's a hot on fruit salads, leafy greens, chicken salad and cole slaw.
True French Vinaigrette: full-bodied, zesty vinaigrette is made with fresh garlic, freshly ground Indonesian peppercorns, the finest spices, oil and vinegar.
Blue Cheese Vinaigrette: full of fresh hand-crumbled chunks of robust blue cheese, specially blended spices, oil and vinegar.