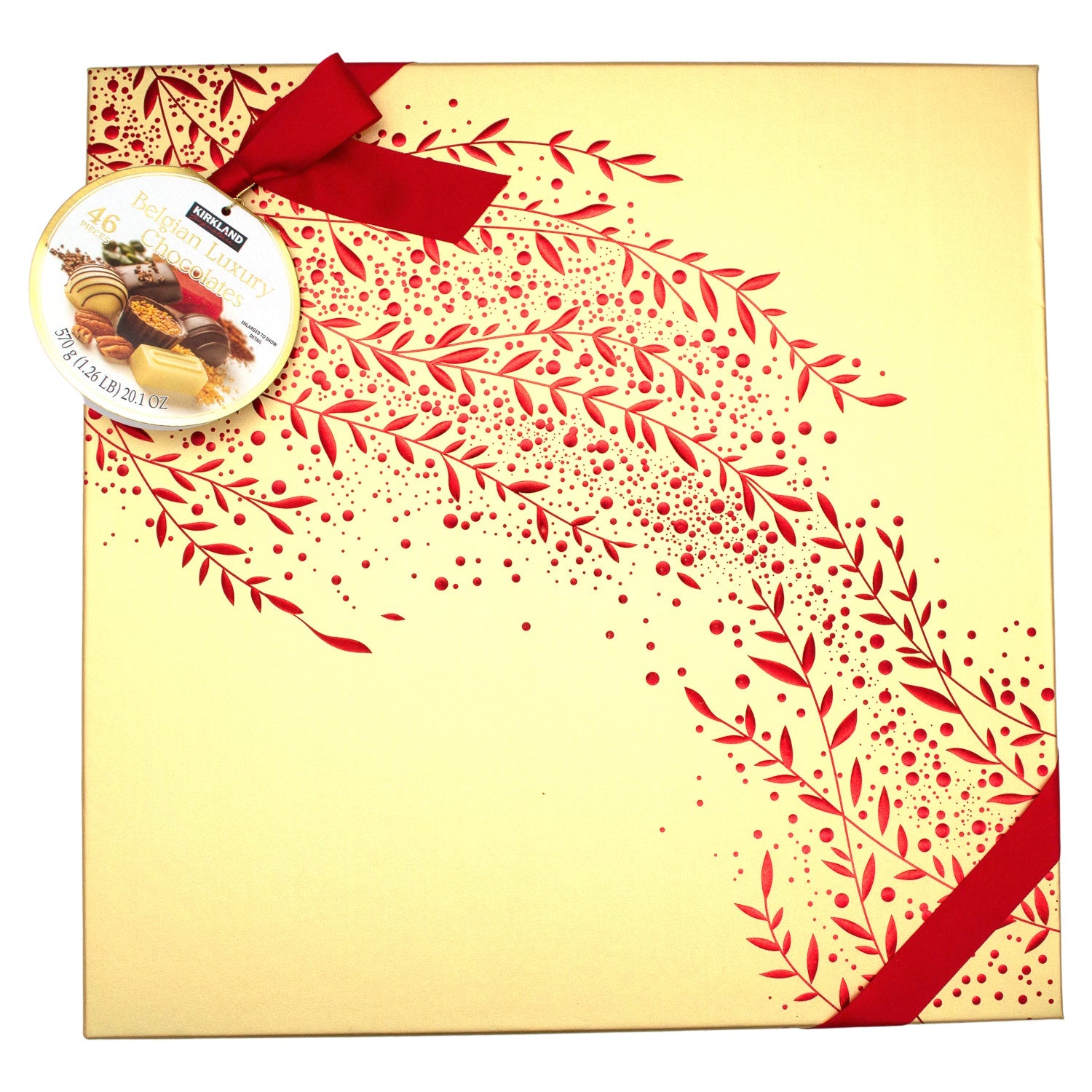 Kirkland Signature Luxury Belgian Chocolates
This collection of milk, white and dark Belgian chocolates is made with only the finest ingredients. If you intend to self-indulge or share with others, everybody is in for a delicious treat. You will start with either a rich dark chocolate, or a creamy milk chocolate, or a smooth-as-silk white chocolate with accents of hazelnut cream, buttery caramel, special ganache or other amazing fillings.

Each box offers an exceptional assortment of 18 varieties for a total of 46 chocolates. All chocolates are produced from sustainable cocoa beans.
46Belgian Chocolate Pieces
Great for Gifting
With Decorative Gold Bow
** The outside packaging color/Design varies with availability.