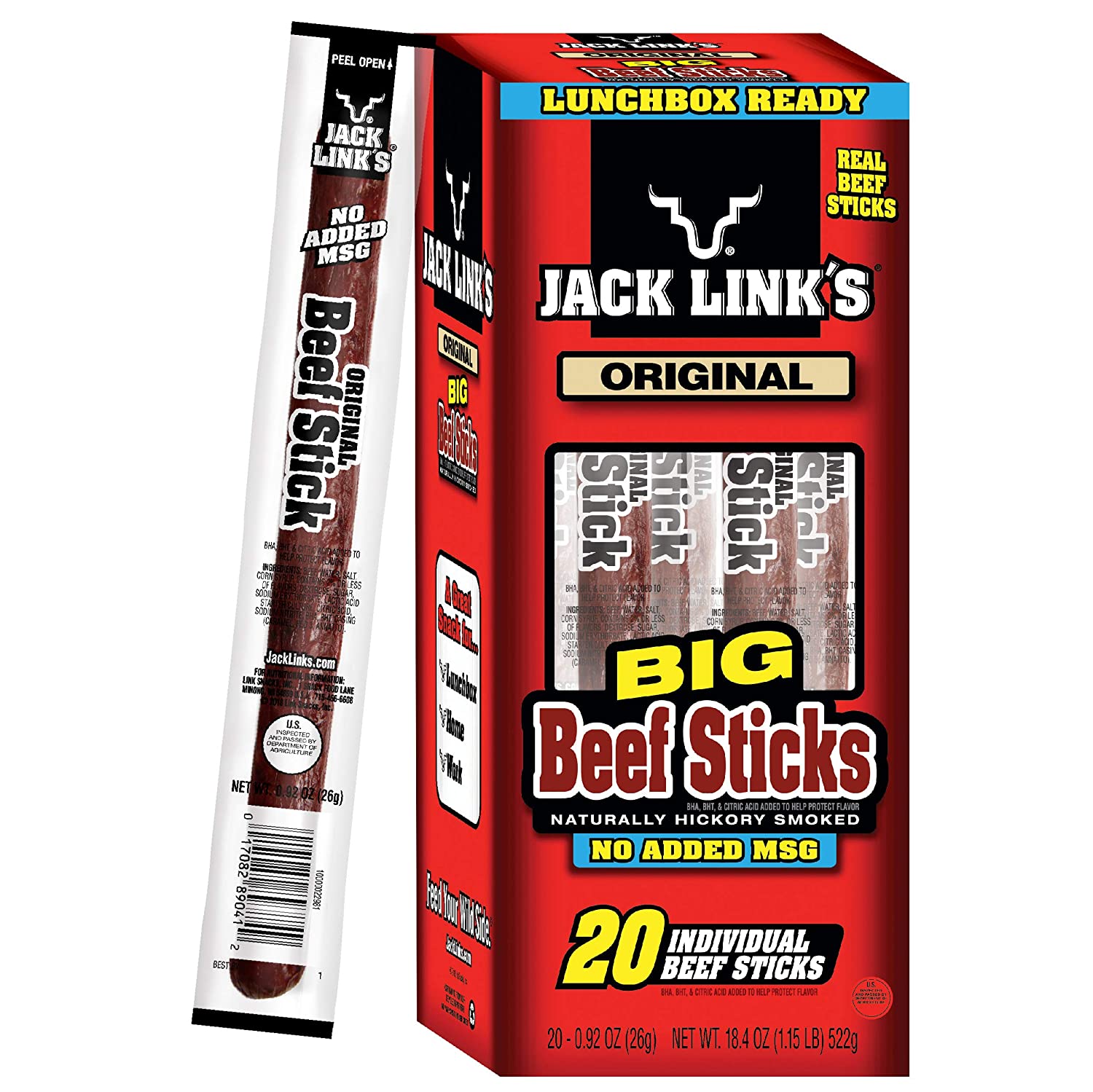 "A recipe from the old country, fed to early American settlers and present-day happy campers. Simpler times. And, that's how we roll. Simple. We start with 100% beef, add our signature blend of Original spices and smoke it real slow for that classic flavor America loves.
MADE WITH 100% BEEF: Made with 100% beef and expertly blended with our Original blend of herbs and spices, each stick delivers 8g of protein to help you power through when you need it.
GOES WHERE YOU GO: One-handed snacking is the way to go when you and your family are on the move. Jack Link's Beef Sticks are a tasty snack the whole family loves."