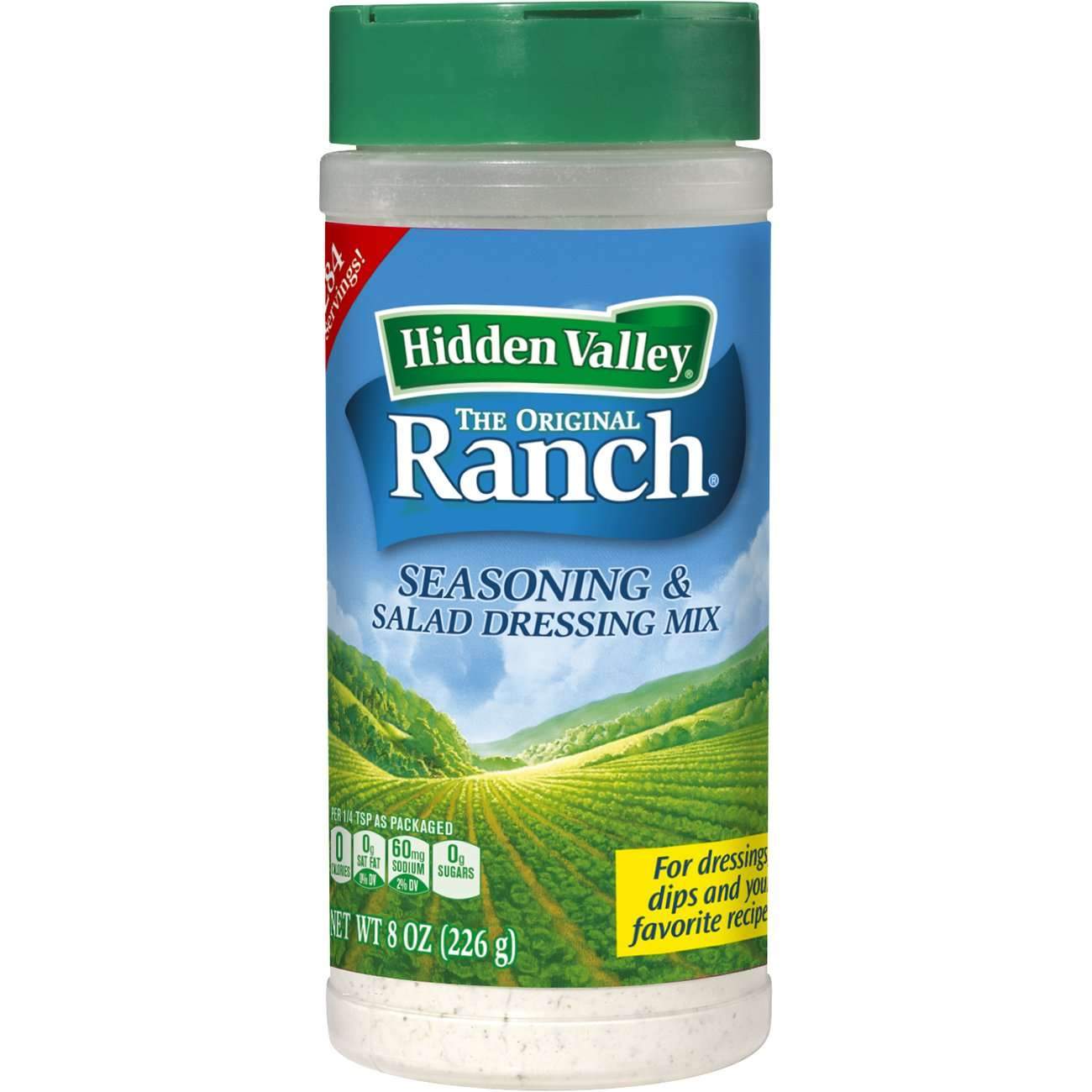 Hidden Valley Ranch Seasoning & Salad Dressing Mix Shaker
The Hidden Valley Original Ranch Seasoning and Salad Dressing Mix Shaker is perfect in recipes and as an all-around seasoning.
When regular ranch seasoning packets are a tad too petite for your taste (or your family's), we've got just the trick: Now, we offer you a convenient new way to measure or shake it out. Try it on burgers, chicken, potatoes, rice, steamed veggies, popcorn and more, showering your foods with yummy herbs and spices.