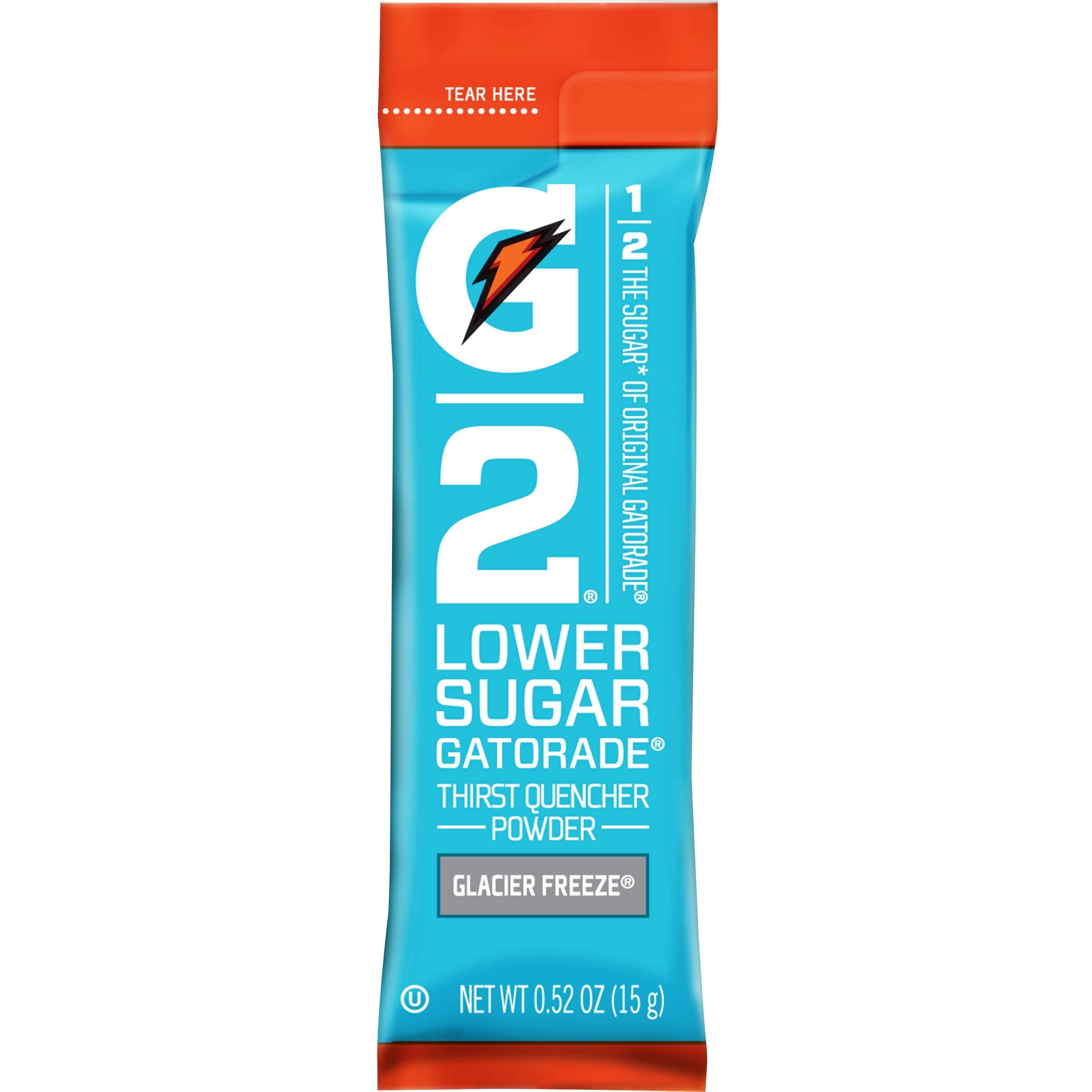 Gatorade Thirst Quencher Powder Packs (Lower Sugar)
When mixed with water, G2 Thirst Quencher Powder transforms into a lean, mean hydrating machine.
Utilizing the same electrolyte formula of Gatorade Thirst Quencher, it goes to work with less than half the carbs and calories of its predecessor.
Each packet makes 20 fluid ounce when mixed with water.
Gatorade Powder Concentrate Thirst Quencher is perfect for gym bags, to keep in the car or at your desk.