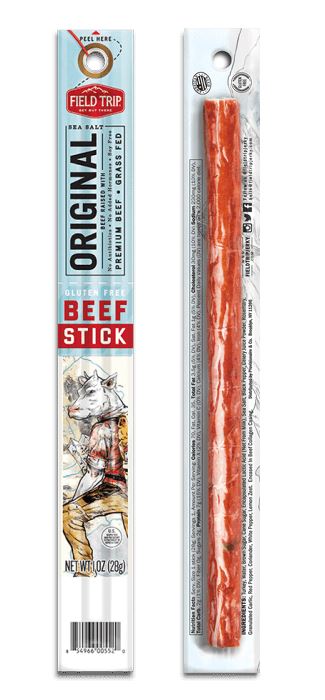 Field Trip is a health lifestyle brand aimed at providing delicious and versatile snacks that complement a large variety of on-the-go consumers.
Field Trip offers a robust line of protein packed meat snacks.
It is the perfect Keto snack for your glove compartment, lunch bag, backpack or pocket. Bring some sticks for hiking or camping snacks!
High protein
Made from Grass Fed Beef or 

Vegetarian Fed Pork or 

Free Range Turkey

No antibiotics and No Hormones
Keto Friendly and Paleo Friendly
Gluten-Free
Soy-Free