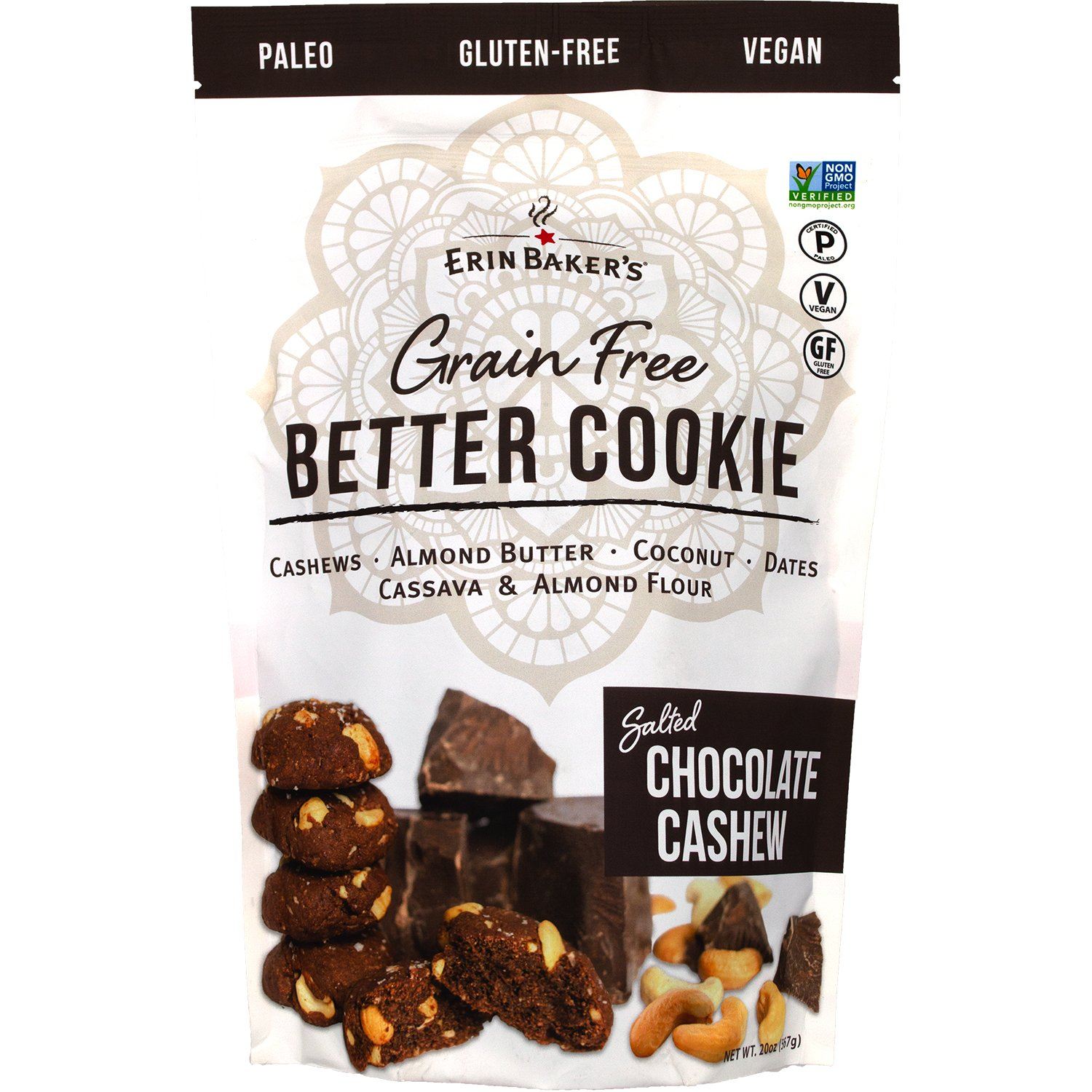 Erin Baker's Grain Free Better Cookie
When a craving hits these decadent cookies will not disappoint! While other cookies spin you into a sugar crash, Erin Baker's has made it easier to make the better choice.
A delicious mixture of cassava and almond flour, cocoa, cashews, dates, almond butter, and coconut nectar... Welcome to chewy, chocolatey, soft-baked indulgence... it's better this way.
Paleo
Grain Free
Vegan
Gluten-Free
Non-GMO