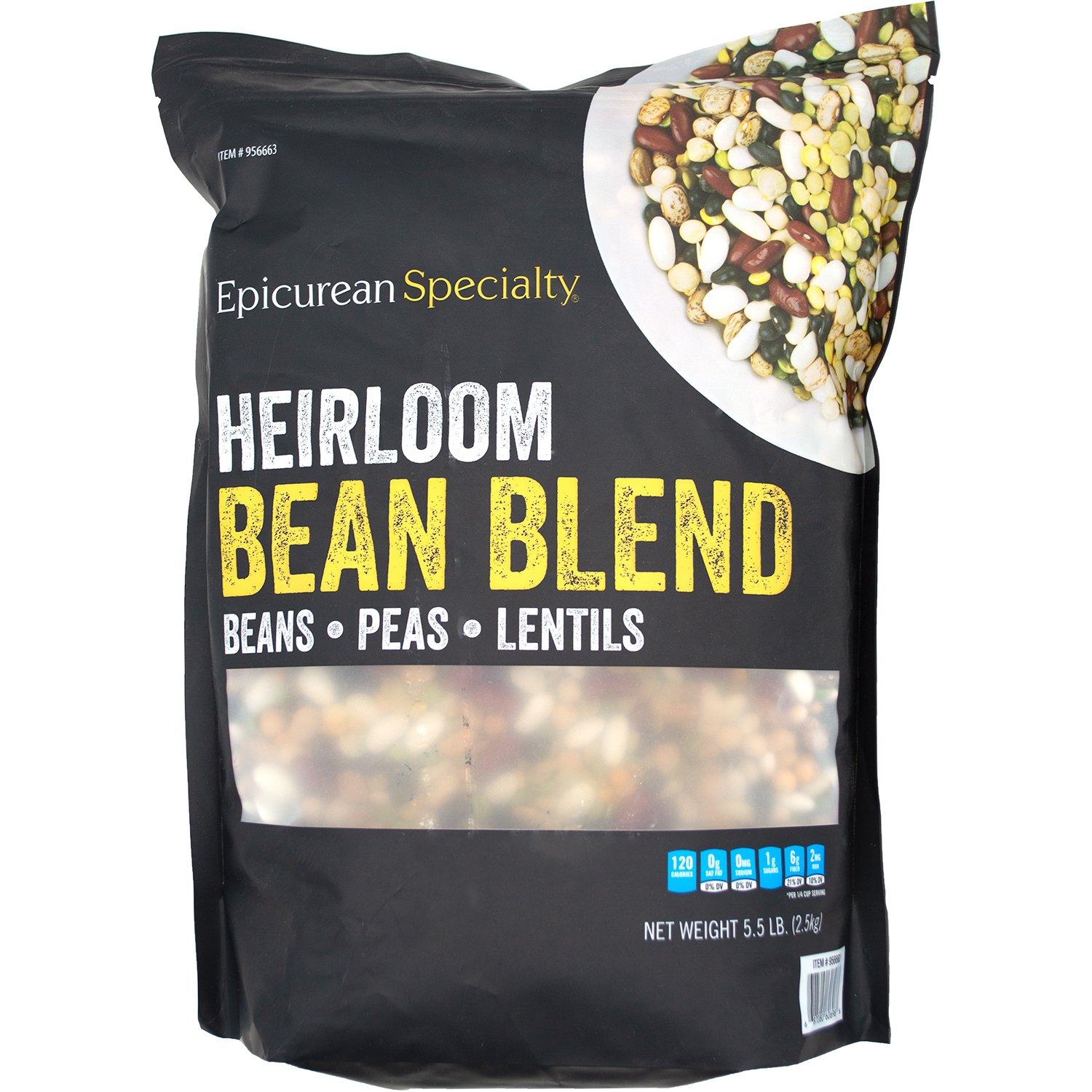 Epicurean Specialty Heirloom Bean Blend
Epicurean Specialty's Heirloom Bean Blend is a colorful assortment of heirloom varieties of beans, peas and lentils. These are varieties that have been around for many years, often passed down on family farms for several generations, and that have not been adapted for large-scale farm production.
Heirloom beans often have a unique color or marking pattern, size, texture or flavor, creating a perfect base for hearty, savory dishes. This mix was created to provide an interesting combination of flavors and textures from a stunning blend of beans, peas and lentils.