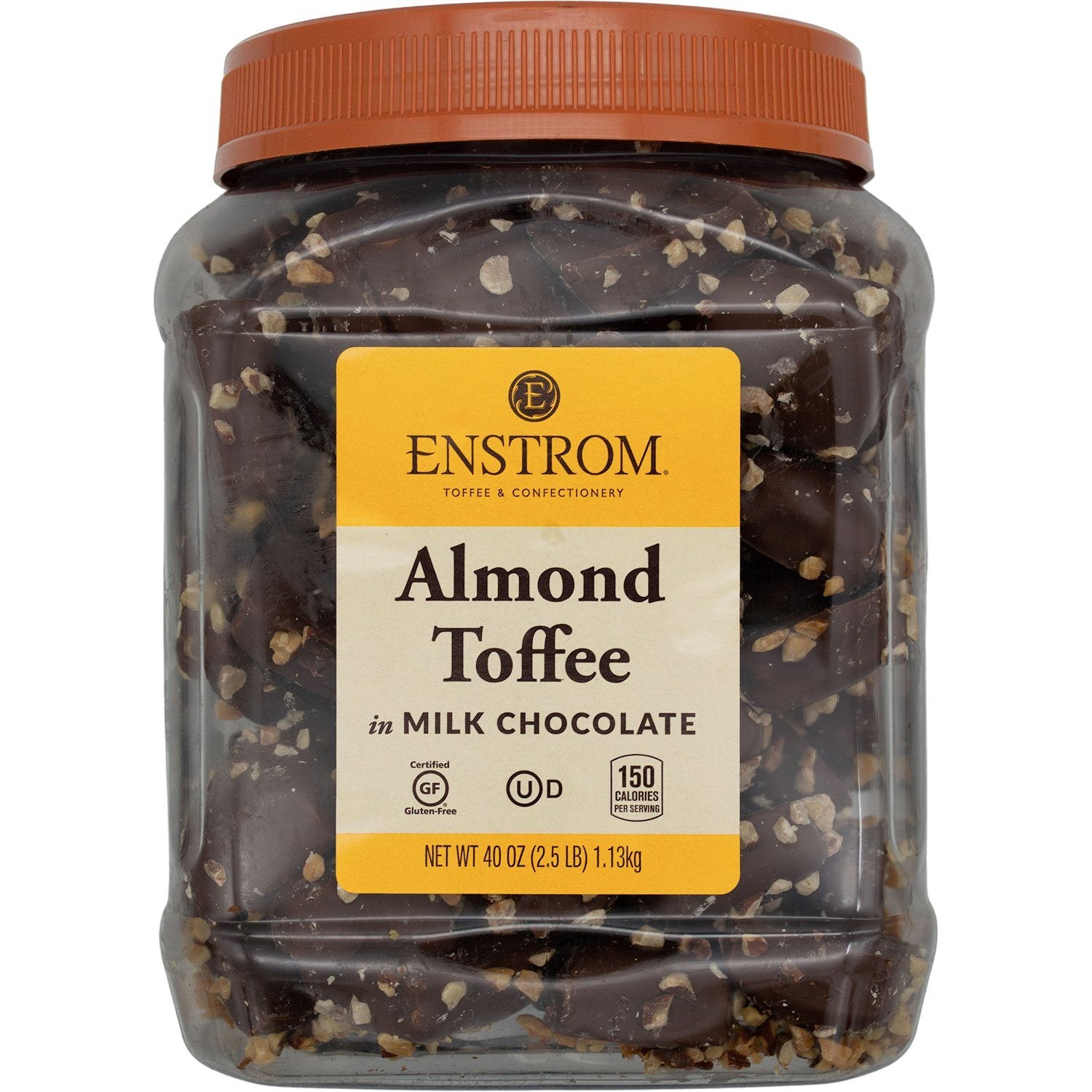 Enstrom Milk Chocolate Almond Toffee
Enstrom Candies World Famous Almond Toffee is a handcrafted confection that, once tasted, is never forgotten.
There's no need to wait for the holidays to reward your friends, family or yourself with Enstrom Candies world famous almond toffee. This confection is a melt-in-your-mouth treat that holds a satisfying crunch. It is the perfect gift for your friends and family, no matter the occasion.