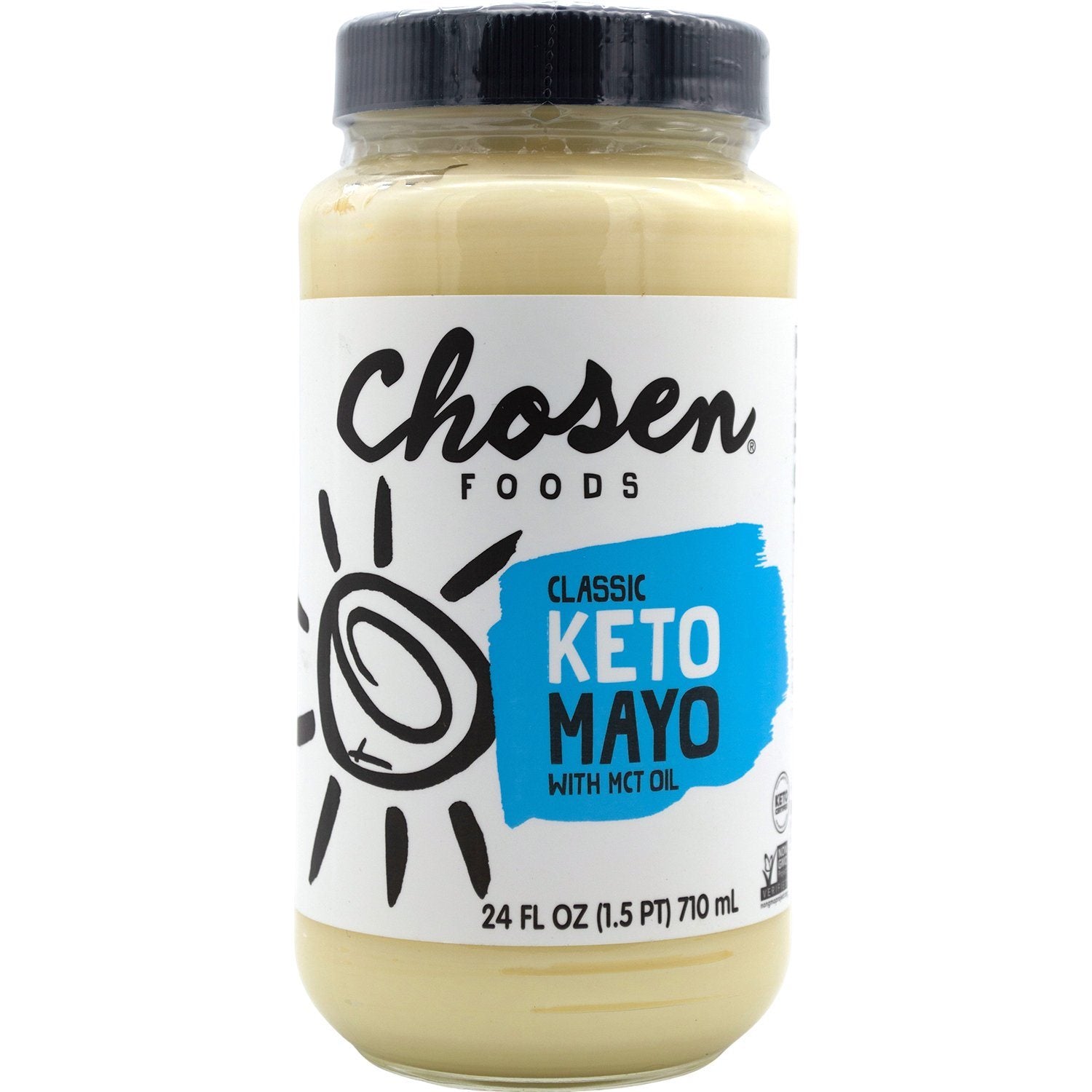 Chosen Foods Classic Keto Mayo
Add a delicious serving of MCTs to any meal, any time. Chosen Foods Keto Mayo is rich, creamy and smooth, made with only pure coconut oil, cage-free eggs, organic vinegar, spices, and a dash of salt.
For sandwiches, sushi, dips and marinades: Spread on burgers, wraps and tortillas, roast fresh vegetables, or mix with a dash of vinegar to create a homemade salad dressing.
8g MCT oil per serving
Keto & Paleo approved
Non-GMO
Soy oil and Canola oil Free
Gluten Free
Kosher