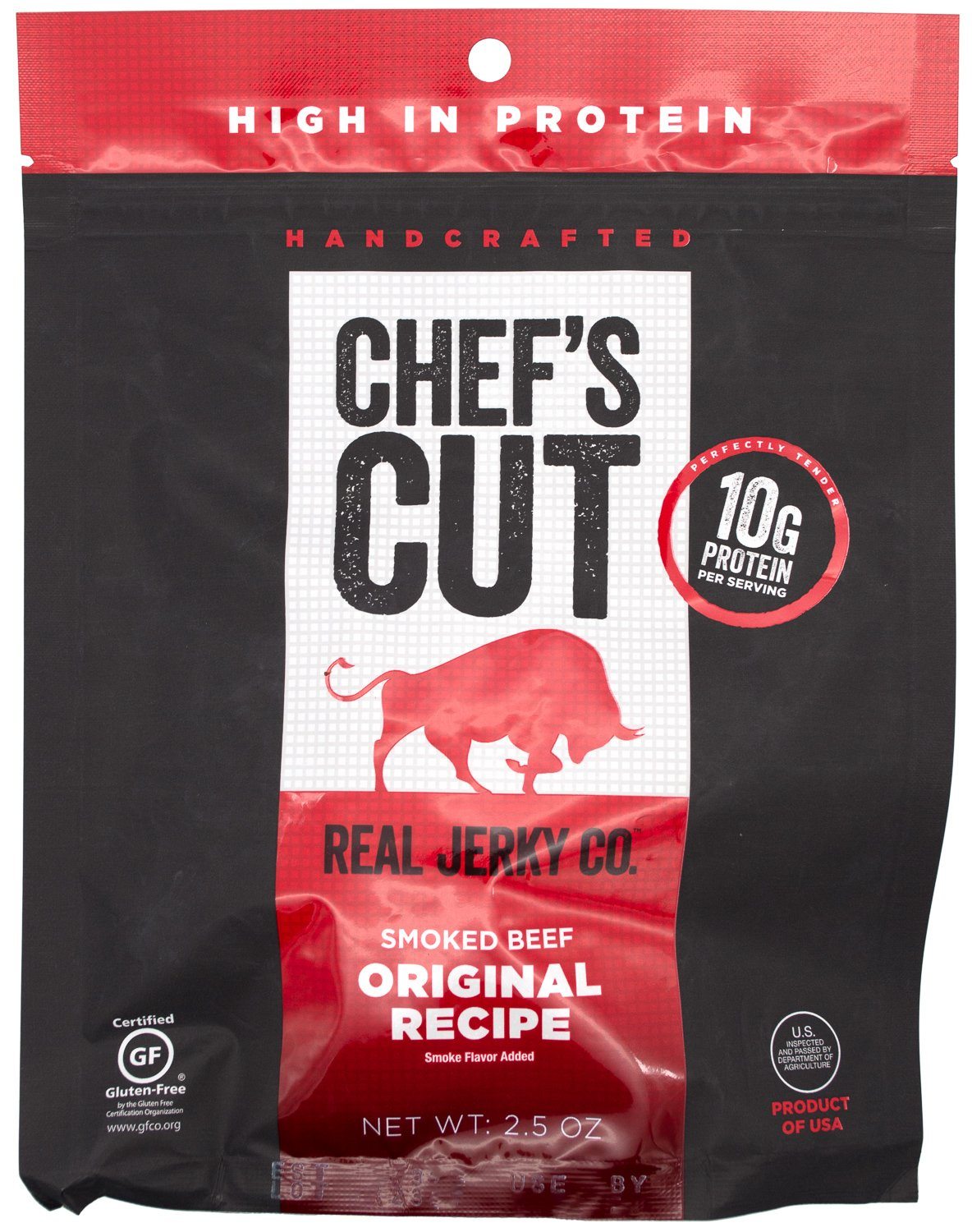 Chef's Cut Handcrafted Jerky
The best jerky starts with the best cuts
Chef's Cut products are hand-cut from the finest cuts of chef-crafted meats and slowly marinated with real ingredients and slow-smoked to tender perfection. 
None of Chef's Cut products contain nitrates, nitrites, or artificial preservatives. It's a nutrition-conscious way to snack.
Whether you're exploring the outdoors, hustling through the daily commute or racking up those frequent flyer miles, wherever you go, take the chef with you.
High in Protein
Gluten-Free