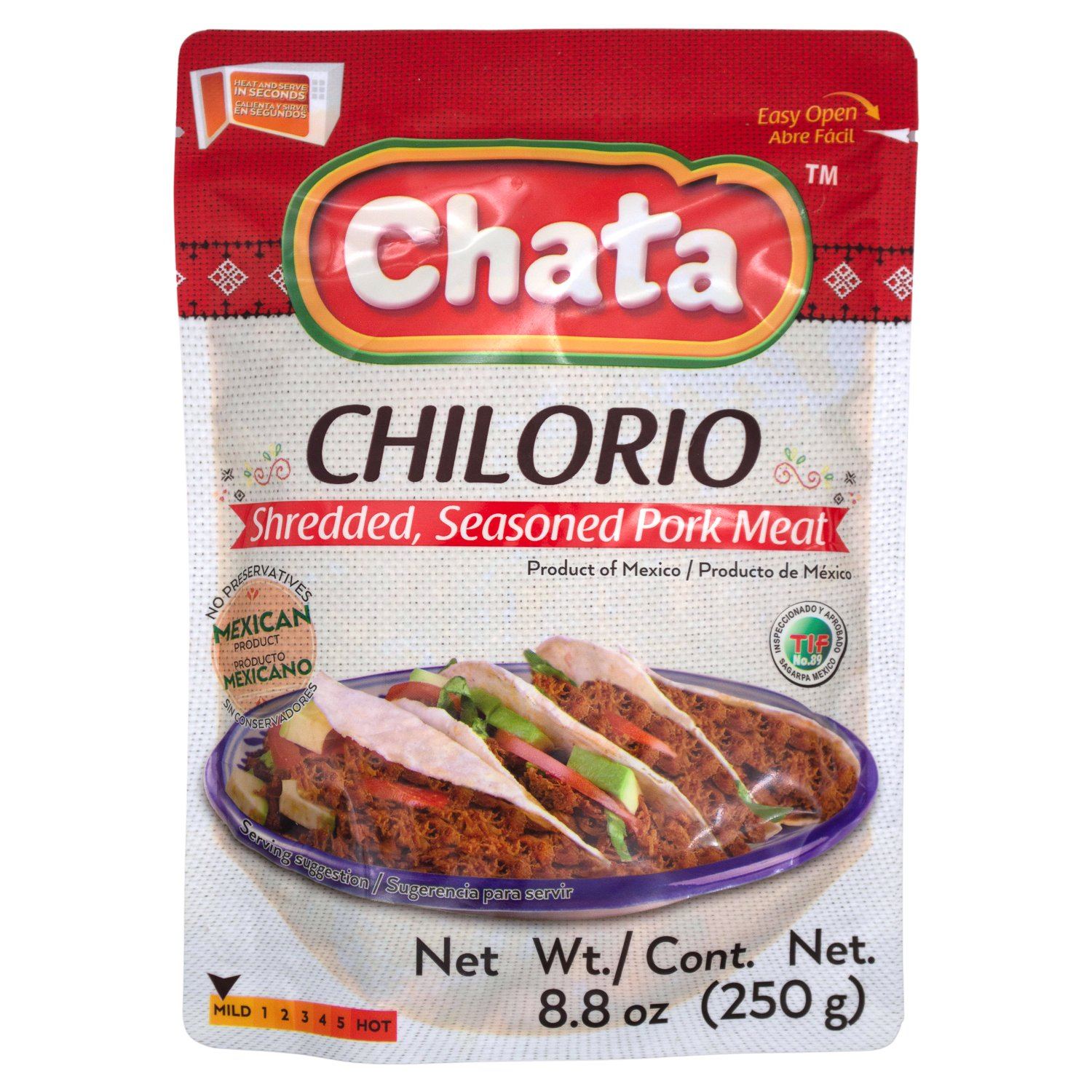 Chata Chilorio Shredded Seasoned Meat
"Chilorio is a traditional dish from the Northwest of Mexico It is made with shredded pork meat seasoned with a mix of chili peppers, spices, and lard. 
PRODUCTOS CHATA has developed the peerless, the traditional and the best pork Chilorio from Sinaloa
We only use high-quality ingredients and process them under SQF system (Safe Quality Food).
During its production, the product goes under three thermal processes (Cooking, filling, and commercial sterilization).
No refrigeration required.
Ready to heat and serve.
No preservatives.
Unique and homemade flavor.
Authentic Mexican recipe.
INGREDIENTS

Pork meat, lard, apple cider vinegar, chili peppers mixture, salt, spices, and garlic.
PREPARATION

Empty contents into saucepan, heat, and serve or heat it in the microwave for a few seconds and serve.
Refrigerate after opening."