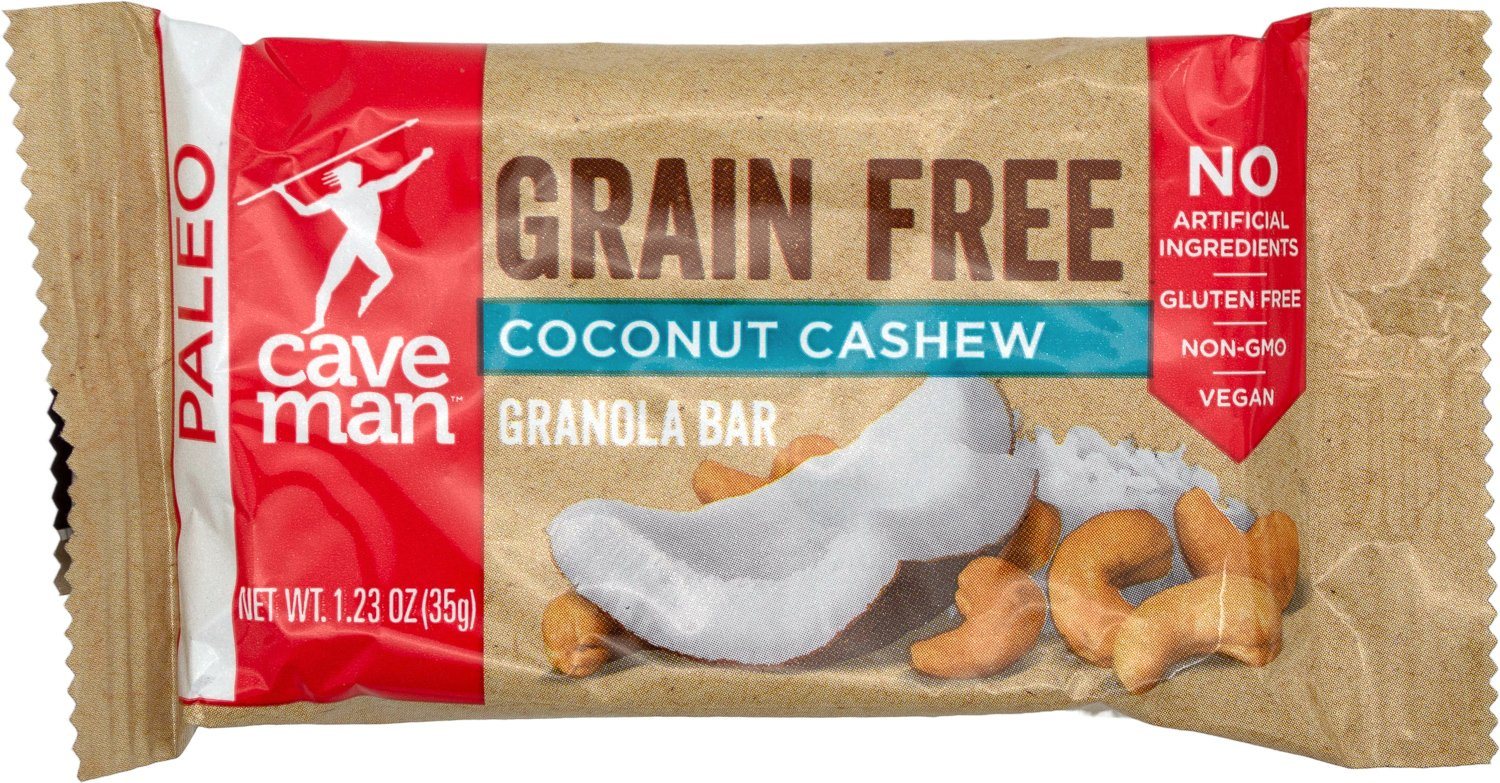 Caveman Foods Grain Free Granola Bar
Time to toss out the sugary cereal bars and look forward to a better grain free breakfast option.
With crunchy, protein-rich nuts and seeds mixed with chewy dried fruit you'll be delighted that these bars have less than 8g of sugar and have 5-6g of protein.  Each bar is a good source of fiber and has fewer carbohydrates than a slice of bread!
Need another reason to look forward to breakfast? Caveman Grain Free Granola Bars are Non-GMO, Paleo and Gluten-Free Certified.