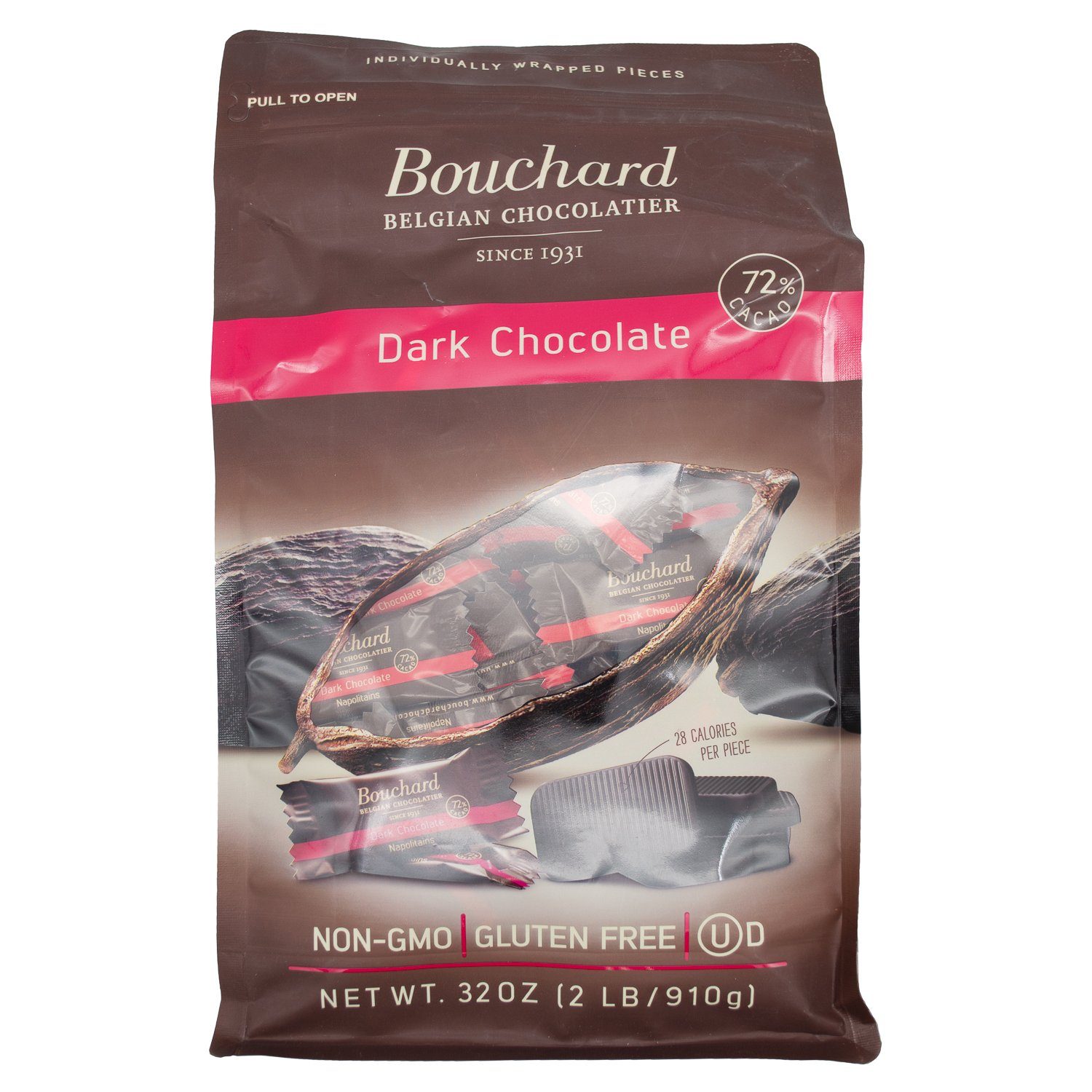 Bouchard Belgian Chocolate
"Our Dark 72% Napolitains are not only delicious, they're also nutritious! Try one of our vegan friendly, keto friendly, diet friendly 72% Dark Chocolate Naps. Compared to the average milk chocolate bar, our Dark 72% Napolitains may have up to 50% less sugar. That's something to write home about.
Net weight, 2 LB
Actually made in Belgium
Vegan friendly, keto friendly, diet friendly
50% less sugar than Bouchard Milk Chocolate
Naturally antioxidant
Only 28 calories per pre-wrapped piece!
Individually wrapped so you can take a few for the road
What's with the ridges?

Good question. Our world-famous napolitains (or "naps") are ridged on one side. This is no accident: the ridges expose your mouth to more of that rich 72% cacao flavor. So try placing the chocolates with the ridge side down on your tongue. Your taste buds will thank you."