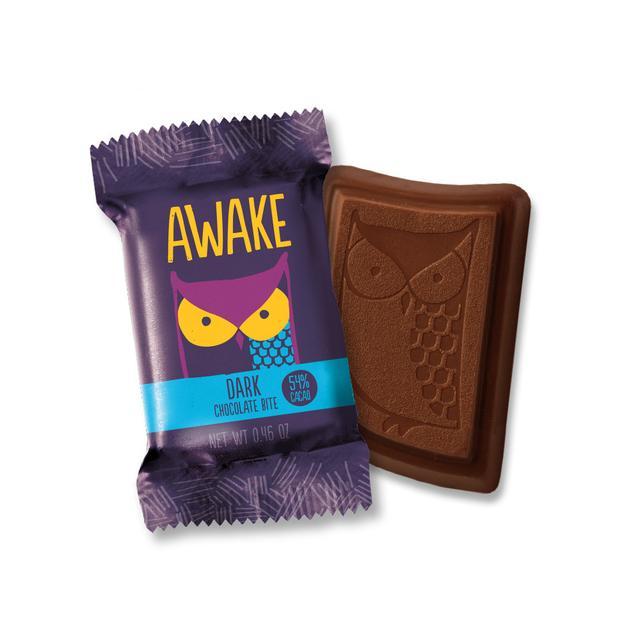 Awake Caffeinated Chocolate Energy Bites
Power Up Before, During and After Work
Awake Caffeinated Chocolate Energy Bites pack the same caffeinated goodness you'll find in coffee or energy drinks, but in a delicious chocolate-y snack. It's just a convenient and effective alternative to coffee when you need energy to do more of whatever you do.
Don't let the small size fool you—these bites will wake you up like a delicious smack in the mouth.
Each bite contains the caffeine equivalent of half cup of coffee with no bitter aftertaste.
Awake Chocolate Bites come in 5 delicious flavors: Milk Chocolate, Dark Chocolate, Caramel, Peanut Butter and Dark Chocolate Mint.
Gluten Free and Kosher Certified.