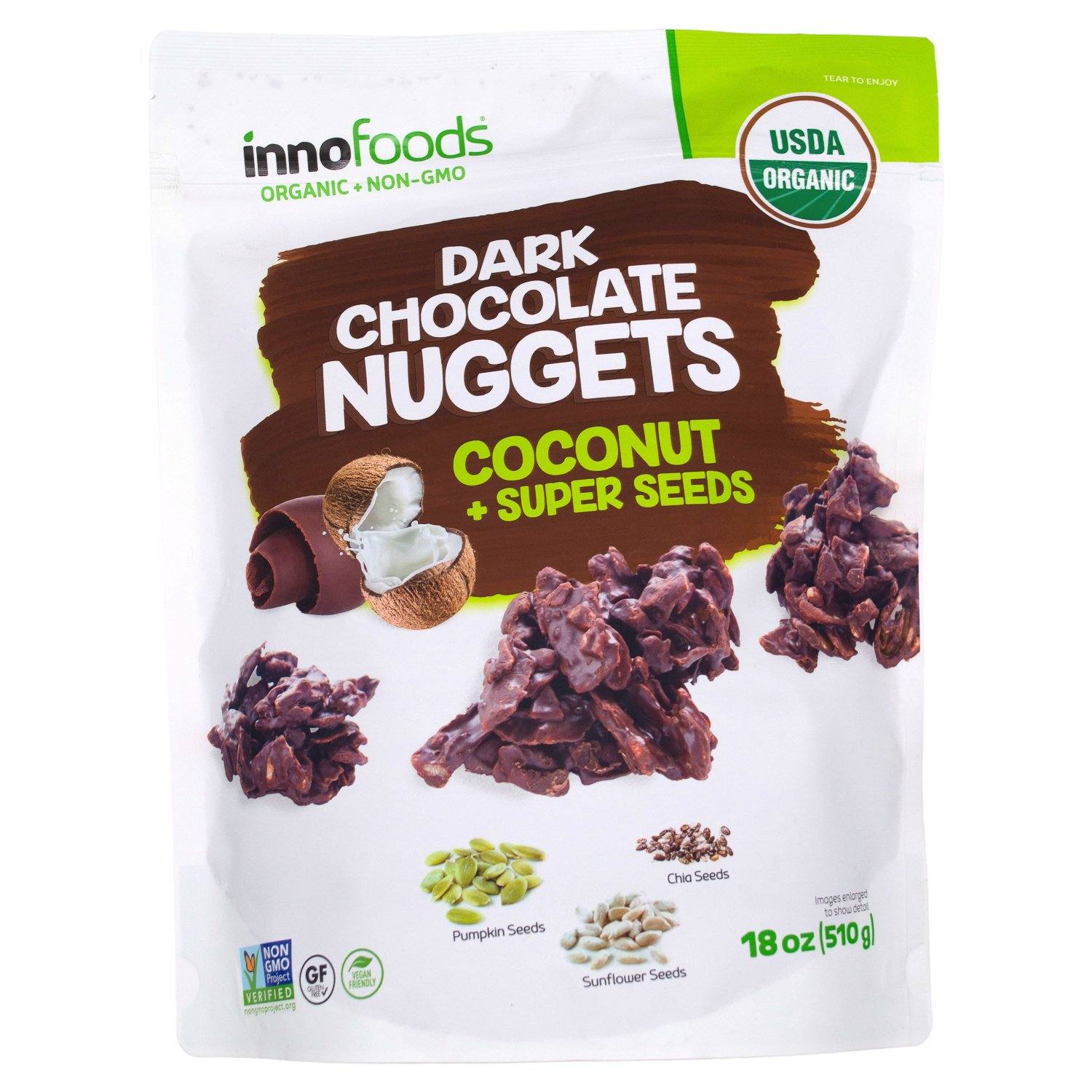 InnoFoods Organic Dark Chocolate Nuggets
IT'S IN THE CHOCOLATE! 
It all starts with a premium Belgium couverture dark chocolate. Couverture is a superior quality of dark chocolate containing a high percentage of cocoa solids and cocoa butters. The added cocoa butter, with proper temperature control, gives the chocolate a beautiful sheen and a creamy mellow flavor.

Nuggets = Organic Dark Chocolate + Organic Coconut/Almonds + Organic Super Seeds (Pumpkin Seeds, Sunflower Seeds, Chia Seeds)
Organic
Non-GMO
Gluten Free
Vegan-Friendly
Kosher
No artificial ingredients