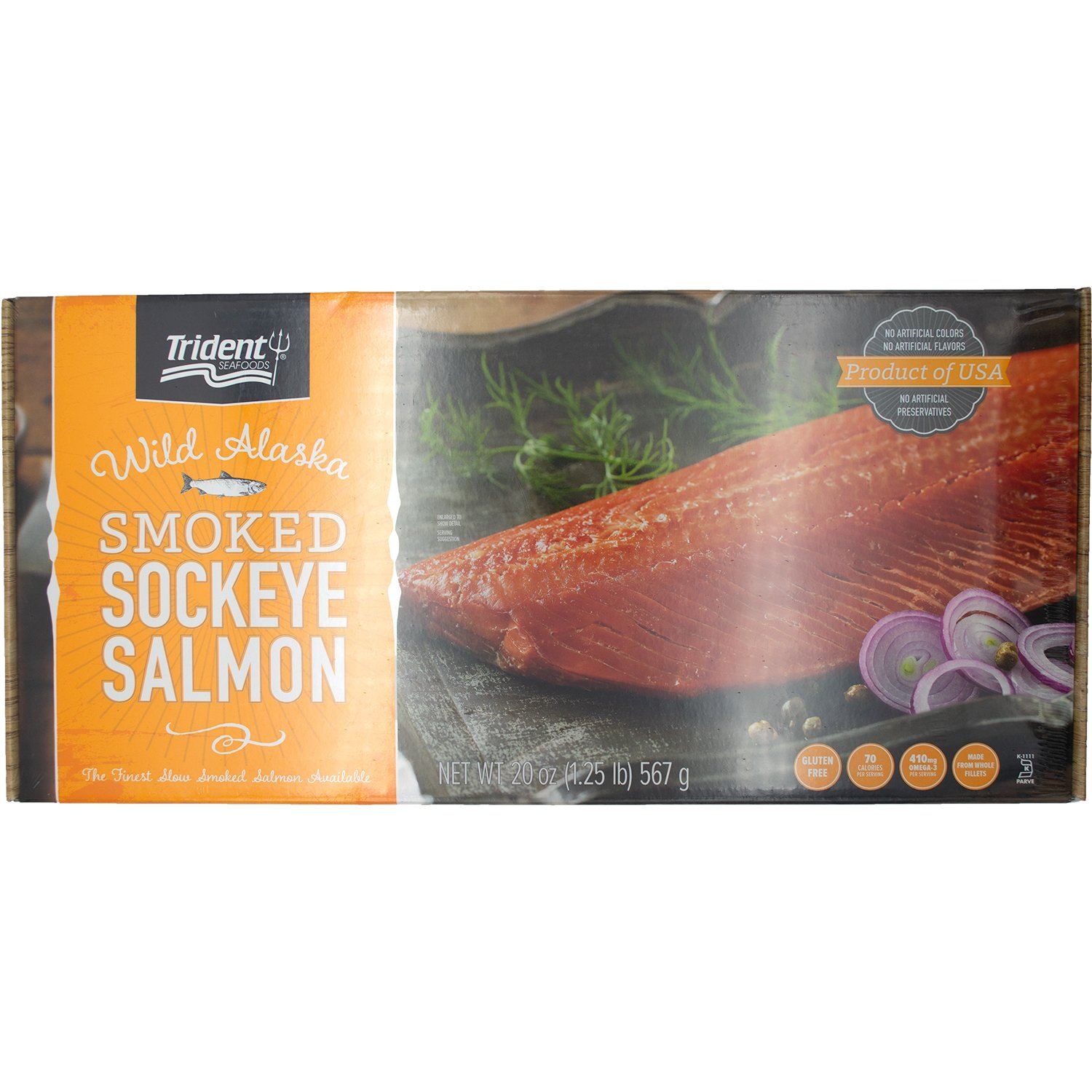 Trident Seafoods Wild Alaska Smoked Sockeye Salmon
Trident Seafoods, with its premier smokehouse in the native Pacific Northwest, is offering you the finest slow smoked salmon.

Smoked in the traditional manner of the Northwest and Alaskan people, this succulent and mouth-watering Wild Alaska Sockeye salmon is filleted and slowly smoked to perfection over aromatic hard wood fires.

The delicious alder-smoked salmon fillets come fully cooked and ready to serve. They are all natural and need no refrigeration until after opening. A perfect choice for a gift or for entertaining!

Fully cooked. Ready to serve.
100% natural. No artificial colors, flavors or preservatives.
Gluten Free
Kosher (K Parve)